Tales from the Cryptoverse (3)
<- Previous post 'Funny Cats not funny anymore'
_ Episode 47 _
November 2022
There's a big pause of 3 months between this and last episode of Tales from the Cryptoverse. Everything has changed so much in my blockchain gaming experience I don't even know where to start.
Some game I've played earlier I've abandon completely and new ones are now my main focus.
Let's start with a game that's been a constant from the beginning of my playing and the first one I've played.
Raising Star (website)
I've reached Level 83 and opened County Tour in Buskeria. However I didn't play much those missions since I can only play first mission below level 85.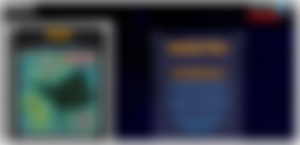 I even sold some cards because I have too many of them for this level in the game and experiment I little with providing liquidity to Starbits:Starpro pool, just to see how that goes. Didn't invest much, so the profits weren't enough and I made decision to convert my Raising Star starbits to Hive savings. I mean 20% is among higher yield out there right now.
When I reach higher levels I'll invest more in cards I hope.
Wombat Dungeon Master
I've played this game in the beginning but I didn't have too many NFTs to hide, so I dropped it. But 2 things happened to make me return to it. First is they included Train of the Century NFTs in the game and second Train rewards become to small so the game is no more playable.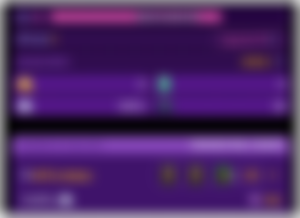 So right now I'm using all of my NFTs from Train, some from Cryptomonkeys and all of my bayronartset NFTs to play Dungeon. In total I have 71 NFTs hidden (100 is max).
I'm level 12 and there is only few days left until end of season, so based on reward I'll decide if I continue playing it or I'll quit.
Tokenlands (website)
This game was my main focus for 2 months. I've started from zero and made great progress, but there is huge downside to this game. More on that later.
In Tokenlands you pay tokens to do missions and get resources. Than you can sell these resources on third market or you can blend NFTs to get higher valued NFTs.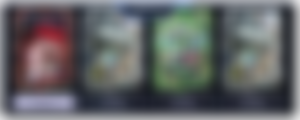 These are my best NFTs earned by playing and blending.
So let me explain them a little bit.
Market and Car Sales are NFTs from stacking series 2. There are 2 planets in Tokenlands Terus with 5 continents where you mine TCoin and Meria with 1 continent where you mine MCoin. Value of TCoin has dropped a lot as time passes, but MCoin is still kinda stable. You get 1 wax ($0.06) for 30 MCoins. My NFTs are mining 20 MCoins per day plus a get additional 7.5 coins from free work on the continent. I could use those coins to get resources and blend NFTs or sell them, but there is also Bank facility where you can stake the coin and you have a chance to win another staking NFT. So that's what I'm doing right now.
Floor price for Market is around $5 and for Car Sales around $6.5
War factory is staking series 1 NFT which means you can stake it on Terus. That's not very profitable but you also have a chance to win (15% chance daily) military NFT. This will give 1 military NFT per week. However cheapest military NFT is Soldier with value of $0.15 and that's not much.
War factory itself is very expensive NFT. Floor price is $20 and I'm selling my for only $9 and that brings us to main downside of this game.
The problem is there are too few players right now. You can get your soldiers and tanks but you can't sell them. Nobody is buying. Then you have to wait (forever) or lower the price. Until there are more players this game will stay hidden gem.
But the reward for Minimal Effort Maximum Profits in my opinion goes to my favorite blockchain game right now - Realm.
Realm (website)
This game is perfect is so many ways.
RLM coin used in the game is stable. That's very rare in NFT gaming world as far as I've seen it. Too many times it's a race against token value drop and returning your investment and usually you lose in 95% of the time.
There are few ways to earn RLM token. You can play your missions and compete with other players. When season ends you get the reward based on your position.
Another way to earn is to just get pay from your Leaders. Higher the NFT level better pay.
But most profit I get is by upgrading NFTs and selling them back on the market. Price are steady or sometimes higher than usual, so you have your chance. Right now it's Season 5 and my second season in the game. In Season 4 my highest Leader NFT was 2 star General. Now I have 4 star economist, 2 of the 3 stars Leaders and 5 of the 2 stars Leaders. Floor price for my 4 stars economist is $7.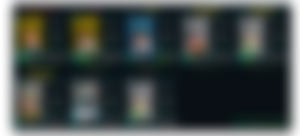 This article was first published on Ecency.
Thank you for reading.
ind me on: Twitter | Noise | Linktree | Twetch
Play2earn games: Splinterlands | Raising Star | RollerCoin
Crypto faucets: SimpleBits | AdBTC | Coinpayu | CryptoWin

Recent posts:
o Opening my second Season rewards loot chests in Splinterlands
o Kev and Ivan joined my deck of cards in Raising Star play2earn crypto game
o New Exploring smartBCH post series
o Pegaxy players are furious and dropping the game
o Sueldito game turns to classic Ponzi scam
Disclaimer: I'm not a financial advisor, I post only my own experience, so always do your own research on the subject before investing anything. Post may include affiliate links. Thanks for using them. Some images are screenshots from various websites, I do not own them.