Tales from the Cryptoverse (2)
<- Previous post 'My Listnerds experience so far'
_ Episode 45 _
August 2022
A lot have changed from my last Tale post. Initially I've planned to post once every week and that's still my goal, but sometimes vacation happens - that's why episode 2 of Tales from the Cryptoverse is 3 weeks apart :)
So let's see what are the changes in blockchain games I'm playing right now.
Raising Star
I've reached Level 70 (431/3500 points) and speeding to my next goal level 75 and unlocking Band Auditions mission in Local Gig Circuit.
I bought only 1 new card but it's R214 Ice Cream Van rare card which brings 400 new Fans. It was on sale for 24k Starbits, so I'm happy about it.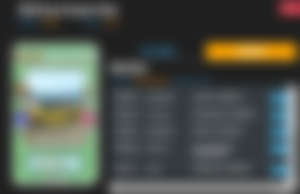 3650 Fans | 252 Luck | 7750 Skills (0% Ego) | 64 IM
Starbits token price is stable at 3 cents per 1000 tokens.
Train of the Century
As I said in previous episode price of Tocium is down. When I started and got my locomotives and commodities I've been making about $1 per day. Right now I can make only cents. Besides Tocium price another reason for this is commodity reward change. This is (I guess) natural in game change and it should continue to change over time.
I have 2 Trains loaded with Wood chips which is in very low demand right now. My 3rd Train carries automobiles. This brings a little more tokens currently. This is why I decided to change strategy and instead of upgrading compositions with additional Rail cars I'll use earned tokens to buy Auto Rack rail cars and more automobiles. I will not sell wood chips, I'll hold them in case commodity demand change again in the future.
Funny Cats
To my surprise Funny Cats has been listed for sale! Yes, the entire game is on sale on their Discord channel. They have auction with starting price of $1000. The reason for this they say is because most of developers are from Ukraine and it's become harder for them to work on the game.
This move have raised some concerns and AtomicHub have blacklisted entire project.
We are yet to see what is the story here. Devs have posted about the situation on their twitter account.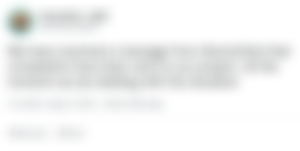 Just when I bought my first Yoda cat NFT :)
Cryptobrewmaster
I've started playing Cryptobrewmaster few days ago. It's very complex game and I have a lot to learn about it. I've received starter pack and 200 CBM tokens.
For now I'm playing daily missions and I'm learning more how to play it.
They have changed game look and feel a bit.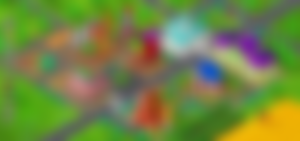 Other games
In Tokenlands I'm doing daily missions and collecting NFTs for crafting. I have few NFT for sale on my .AtomicHub account.
Diggers World started to work but still with few gliches.
In Farmers World I now have 4 Mining Excavators and I need 2 more and 1 Gold Membership NFT for full collection.
Thank you for reading.
This post was first published on Ecency.
Find me on: Twitter | Noise | Linktree | Twetch
Play2earn games: Splinterlands | Raising Star | RollerCoin
Crypto faucets: SimpleBits | AdBTC | Coinpayu | CryptoWin
Recent posts:
o Opening my second Season rewards loot chests in Splinterlands
o Kev and Ivan joined my deck of cards in Raising Star play2earn crypto game
o New Exploring smartBCH post series
o Pegaxy players are furious and dropping the game
o Sueldito game turns to classic Ponzi scam
Disclaimer: I'm not a financial advisor, I post only my own experience, so always do your own research on the subject before investing anything. Post may include affiliate links. Thanks for using them. Some images are screenshots from various websites, I do not own them.