My Listnerds experience so far
<- Previous post 'Century Train gameplay progress [July 2022]'
_ Episode 44 _
August 2022
I've been into Listnerds since May 10th this year when I sent my first e-mail. I didn't post anything about it yet, I wanted to see how it works for some time and what can I do with it.
Here are my stats for all the e-mails I've sent and I didn't skip one week for all this time.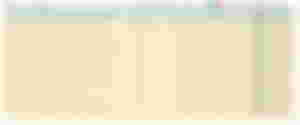 First one obviously couldn't be verified because I sent only 113 e-mails because I was new and still learning how everything works.
My second e-mail that didn't get verified was post "Mining Cryptomonkeys NFTs in Alien Worlds". I post about crypto games and I expected this one to go through also but the problem was this post wasn't hosted on Hive but rather link I used was on another platform I repost Read.cash which is BCH related platform. At the time I concluded this is a no-no if you want to get verified.
My last e-mail also didn't become verified. I'm not sure why and I hope I'm wrong but as time passes there are fewer and fewer Listnerds users as table above shows, from 1272 at the beginning to 1005 last week.
Also price of token is falling very fast but I hope this is a temporary thing until more people jump in. I have high expectation here because the idea behind Listnerds is really original.
I have staked over 3000 tokens so far.
That's my first impressions, we'll see how this will unfold in the next Bull market :)
p.s. This post was previously published on Hive. Since than I staked 5500 tokens.
Find me on: Twitter | Noise | Linktree | Twetch
Play2earn games: Splinterlands | Raising Star | RollerCoin
Crypto faucets: SimpleBits | AdBTC | Coinpayu | CryptoWin

Recent posts:
o Opening my second Season rewards loot chests in Splinterlands
o Kev and Ivan joined my deck of cards in Raising Star play2earn crypto game
o New Exploring smartBCH post series
o Pegaxy players are furious and dropping the game
o Sueldito game turns to classic Ponzi scam
Disclaimer: I'm not a financial advisor, I post only my own experience, so always do your own research on the subject before investing anything. Post may include affiliate links. Thanks for using them.