(Not so) surprising Pegaxy catch
_ Episode 21 _
March 2022
It's a common opinion that you can't really rent a Pega in Pegaxy crypto game with good profit share percentage. And it's true, that's why guilds exists where you have to start (after many hours of 'being involved' in the community) with something like 10% profit share and that after a month you will maybe get something higher like 15% or 20% profit share.
My experience is was the same. I had two Page horses rented for 5% profit share each. With insane VIS token price drop this was not very profitable considering you have to ride 50 races daily.
On the profit share Pegaxy page you can most times see 1 or 2 pages of available Pega horses for rent and on very rare occasion 3 pages.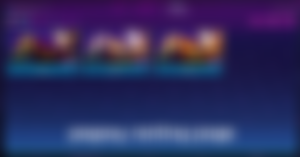 That's why I was so surprised when I saw few hours ago 20 pages for renting! Never seen so much Pega horses available for renting.
I reacted as fast as I can and managed to rent one Pega for 12% profit share.
It's a ETHAN | KAIZEN Hoz Pega with 22.5% winning rate (stats: 209/720/929).
Than I wanted another one but I realized I already have 3 rented Pega horses and don't have empty slot. I didn't know you can rent only 3 at a time.
Returned one 5% Pega right away but the process took time and I was convinced I couldn't do better.
Than Pegaxy surprised me once more since I managed to catch 18% profit share Pega.
This one is GLL62 Hoz Pega baby with no races :)
Than I returned my second 5% renting Pega.

Not sure why this happened but I checked their Apollo stats app.
There are more than 4000 Pega horses born each day in Pegaxy multiverse. Right now exist 406,143 Pega horses. Since you can only race 3 of them at the time this actually means the game needs 1400 new players every single day! That's a lot for a game adoption specially with profitability issues they have.
That's the reason profit shares can only go up. So I will not be surprised if I see 40% or 50% shares in the coming days as a common option.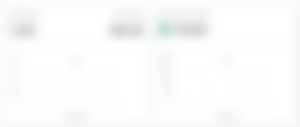 Find me on: twitter | noise | linktree
Read more:
VIS and PGX Pegaxy game coins price prediction and analysis
Properties rental idle crypto game [payment proof]
The future of work and Bitcoin Cash earning opportunities
My second NFT collection (work in progress)
Disclaimer: I'm not a financial advisor, I post only my own experience, so always do your own research on the subject before investing anything. Post may include affiliate links. Thanks for using them.