Century Train gameplay progress [July 2022]
<- Previous post 'First 25 Local Mini Tour Support missions in Raising Star analysis'
_ Episode 43 _
July 2022
I posted only once about Train of the Century game, about my progress and that was two months ago > Basic setup for Train of the Century game.
A lot changed since than but main thing is that in-game NFT prices remained on the same level and some even jumped a bit. Tocium game coin also maintains its price which all indicates it's a good long term project.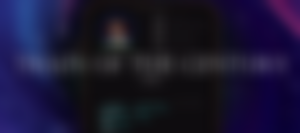 Currently I have 2 trains: Borgminer and AlphaCentury. After some experimenting with different types of commodities I settled with same structure for both trains because they make maximum profit from my point of game entry.
Both trains have The Big Boy locomotive and Tommy two-pair conductor. Borgminer have 5 Rail cars Open Top Hoppers with same number of Wood Chips commodity. AlphaCentury has exactly the same structure except for 4 Rail cars instead of 5.

At first AlphaCentury had 4 Extra Small Auto Rack rail cars with 8 sedans but earnings with this configuration were low so I decided to copy the other train and I kept NFTs because I think their value will go up eventually.
The advantage with having two trains with same configuration is you can save time playing. What I do is dispatch both trains at the same time and they arrive at their destination at the same time so I halved the time needed to play the game.
Two trains now bring me around 5000 Tocium coins per day roughly since there are many variables involved.
Now I have the option to unlock 3rd train (for 30000 coins) but I will not do that. It would be cheaper for me to have 3 trains instead of upgrading existing trains (up to 8 rail cars) but time saved for me plays a major role in my calculations.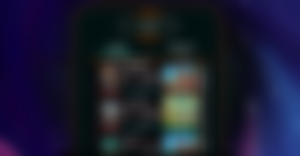 I have also bought few cheap Locomotives and staked them in various stations around metaverse. Profit from staking is not much but Locomotives will ROI in a month and after that is pure profit.
Can't wait for the Portal to open :)
This post was first published via Ecency.
Find me on: Twitter | Noise | Linktree | Twetch
Play2earn games: Splinterlands | Raising Star | RollerCoin
Crypto faucets: SimpleBits | AdBTC | Coinpayu | CryptoWin

Recent posts:
o Opening my second Season rewards loot chests in Splinterlands
o Kev and Ivan joined my deck of cards in Raising Star play2earn crypto game
o New Exploring smartBCH post series
o Pegaxy players are furious and dropping the game
o Sueldito game turns to classic Ponzi scam
Disclaimer: I'm not a financial advisor, I post only my own experience, so always do your own research on the subject before investing anything. Post may include affiliate links. Thanks for using them.