Meet my first Pega girl '178 DEX'
_ Episode 22 _
March 2022
Hello
As some of you may already know, if you read any of my previous posts here, check episode 18, I've managed to finish my BuyPegaFund goal and earn enough from Noise and Read to buy myself one virtual winged horse called Pega in Pegaxy online game.
I was concerned about ever falling prices of VIS and PGX tokens used in this game and if I would be able to return my investment when I buy the horse.
Check episode 20: VIS and PGX Pegaxy game coins price prediction and analysis for details about the short discussion about the token market trends.
Luckily, just after I published this article what happened was VIS price bounced after a long time and right now it seems like it already hit the floor price. I can only hope it will stay above it.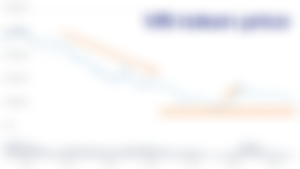 When I say investment I don't mean some crazy amount. I know that in the beginning some of the Pega were sold for 2000 USDT and more. That's crazy. Since than prices have fallen.
I bought my Pega for 64 USDT. Not a big deal for someone but that's actually half of my entire crypto portfolio. I don't buy crypto with fiat, my only sources of crypto income are Noise, Read, games and faucets. I've started from zero few months ago when I knew nothing about crypto, so I'm ok with where I'm standing right now.
My first Pega name is '178 DEX'.
It's a Hoz Pacer Female with breed count 3/7.
Her stats sum is 29 and racing stats: 2/9/11 so she didn't race a lot.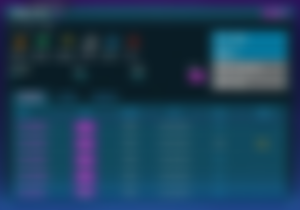 Winning rate is 18.18% but she has too few races so I can't really say this is correct average number. I guess it will be closer to 20% later on.
One of the reasons why the price is low is because this Pega is resting. She can't race for another 9 days while in cooldown. Those Pega on the market who can race right away have higher floor price.
Well I fell restless about it, off course, but I do have two rented ones to race until then. By the way those two are 18% and 12% profit share which is really good. Read more about it. I have already made 400 VIS with them.
Ok, so I don't like this name '178 DEX' it doesn't mean anything to me but I can't afford to change it right now.
I still have to read more and learn about breeding, but I already figured the higher breed count the more expensive breeding is. So for now she will only race but later maybe.
But I have already find her a match.
Thank you Pepperino73 I'll have you in mind :)

Find me on: twitter | noise | linktree
Read more:
VIS and PGX Pegaxy game coins price prediction and analysis
Properties rental idle crypto game [payment proof]
The future of work and Bitcoin Cash earning opportunities
My second NFT collection (work in progress)
Disclaimer: I'm not a financial advisor, I post only my own experience, so always do your own research on the subject before investing anything. Post may include affiliate links. Thanks for using them.