First Bitcoin earned playing online crypto games and withdrawal
_ Episode 24 _
March 2022
The problem with some online crypto games offering BTC as a reward is that you can earn only small amounts of it and as such the only way to withdraw it is via FaucetPay. When BTC is in FaucetPay their fees page says Normal Withdrawal Fee is 1000 satoshi and Normal Minimal Withdrawal limit is 10000 satoshi.
In this situation my solution has always been to exchange BTC to some altcoin, in most cases Bitcoin Cash (BCH) or Zcash (ZEC). Those two crypto currencies have very low fees. So even I'm playing for BTC in the end I don't get it.
Now for the first time I will have Bitcoin in my wallet and that's basically my first BTC earned playing online crypto games, in this case playing Rollercoin.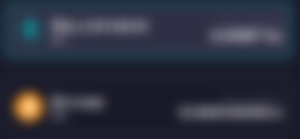 As you can see it's 10000 sats currently worth around $4.5 and since BTC is considering digital gold I'll keep this one in my wallet. Usually when I receive small amount like this one I invest in some other game, exchange or buy some digital asset.
If you are not familiar with RollerCoin it's a online mining simulator where you can play mini games to earn crypto or buy virtual miners and earn rewards.
There are several crypto coins involved: Bitcoin (BTC), Ethereum ERC20 (ETH), Binance BEP20 (BNB), BUSD BEP20 (BUSD), Tether ERC20 (USDT), Polygon Matic and DOGE.
And to my own surprise I have just this moment learned they included Solana (SOL) which is really great addition.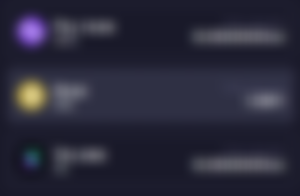 As far as I can tell right now you can only collect Solana and Matic but not withdraw. That's only technical issue, the same thing happened when they introduced BNB to the game and withdrawal function is also added a bit later.
Anyway apart from regular playing Rollercoin have Season events where you can earn extra miners. Today is the start of Season 4 : Time Travel.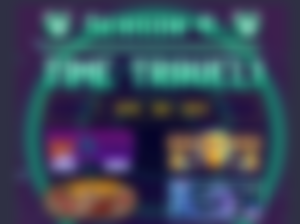 Seasons offer a chance to win some limited miners, but there's a catch off course. You need to buy the pass to get some of them, while smaller ones are free if you get enough points.
I've been playing this game for 9 months. I play only now and than, not every day. Why? Because game network power is really high 75.000 Eh/s and you can't earn by only playing games.
Casual 20 games per day will give you only 100-150 Th/s which is enough for 40 sats per day. Let's say you want to focus on this game and play 2 hours every day. Consider the games are harder to pass as you level up and if you don't win you don't get points. You can game 500 Th/s or even 800 Th/s if you are skilled in that time time of 2 hours. That's max 200 sats per day.
So if you play every single day for 2 hours you can earn (from the games only) up to 30 x 200 = 6000 sats per month. That's only $3.
Buying miners brings even worst math. There is calculation that ROI for miners with this network power is over 10 years and don't forget that power will rise in time.
So for me playing Rollercoin is over. My goal was to withdraw at least once, which I did. Tested it, tried it, thank you. Unless they change something significant I'll stay away from it.
Thank for reading.
Find me on: twitter | noise | linktree
Read more:
VIS and PGX Pegaxy game coins price prediction and analysis
Properties rental idle crypto game [payment proof]
The future of work and Bitcoin Cash earning opportunities
My second NFT collection (work in progress)
Disclaimer: I'm not a financial advisor, I post only my own experience, so always do your own research on the subject before investing anything. Post may include affiliate links. Thanks for using them.