Few tips for playing mini-games in BitcoinMania game
<- Previous post 'Count Bancula is my 4th CryptomonKeys NFT mined on Alien Worlds'
_ Episode 36 _
May 2022
Hello,
at the start of my crypto earning journey last year I didn't really know to make a difference between blockchain games and games which allows you to earn crypto tokens which are not on the blockchain themselves. I thought it's all the same :) Like any noob out there my strategy was simple. Try everything you can and see what works and what doesn't.
There were some success and a lot more errors, mistakes and lost precious time. For me as a beginner and someone who values every earned satoshi finding games that actually pays was a revelation and good starting point.
One of the games which pays is BitcoinMania game (my ref link). I receive my earnings from this game via Payeer, but they also pay via Qiwi, Perfect Money and crypto. Bitcoin payments have high withdrawal threshold though. Via Payeer I'm able to withdraw as little as few cents.

Don't get me wrong, I don't earn much with this game. I have basic free miners for all of the 5 tokens in the game: BTC, ETH, Doge, LTC and USDT and I also have second miner for mining Doge. My biggest crypto room is BTC room where I have total of 5 miners, latest being Radeon RX 5700 which generates 150 sats per day.
In total I have 250 sats per day from BTC room and some cents from other rooms plus sats from mini-games. Those are on Purchase balance and can be spent for new miners.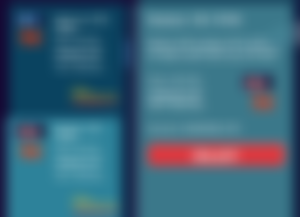 This was 100% passive income until few weeks ago when they introduced one limiting factor they called Electricity power, needed to make a withdrawal. Electricity can be obtained in two ways: by playing mini-games or buying it using purchasing balance.
Since I want more miners (next BTC miner will bring me 300 sats per day) I do play mini-games which takes me few minutes per day.
There are 5 mini games to earn tokens in BitcoinMania game.
MBT Bird game brings both sats (max 150 per day) and Electricity (no max). I don't play BMT Coin, since it's a gamble not a game. Tiles, MBT Click and BMT Bomber brings max 40 sats per day and as I said it takes only few minutes per day.
Tiles is the simple memory game with 4x4 fields. Easy and done in few seconds.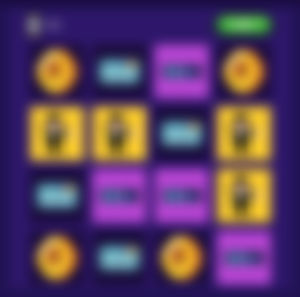 MBT Bomber is classic platform game, very easy to play, you have to collect 600 points which gives you max 40 sats on purchase balance. It's important to notice here there are none sides border, when you jump over right screen border you appear on the left side and vice versa. This makes reaching 600 points easy in just under 1 minute.
Now for MBT Click. The fastest way to get the 40 points threshold is to move the cursor with the mouse (I play on laptop) and fast click on the keyboard. My trick is I zoom out the game so the coins I have to click are much closer.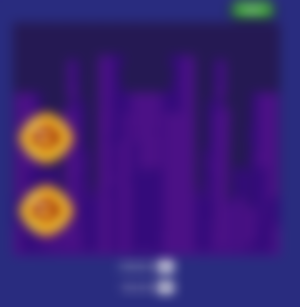 Playing MBT Bird is very annoying specially if you do it every day. Also sponsor boxes are placed where they irritate your eyes while playing. So I removed them :)
First I zoom in to 150% until only one sponsor box is visible. This makes playing much easier and precise. It takes only few tries to make it right. Now I can play 200-300 points without any errors. Off course it's boring and I only want my max 150 sats and exit.
So how to remove sponsors box?
In Chrome I go to More Tools > Developer Tools (or CTRL + SHIFT + I).
Click right arrows in this order to find sponsors tag: Body (game) > div (game view) > main placeholder > game wrapper > content > gamecontainer > gamescreen > header.
Next right click on sponsors div class and click Hide Element or Delete Element.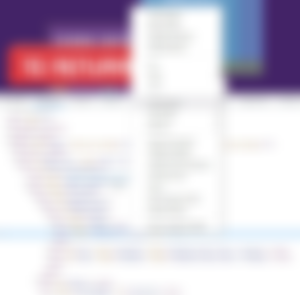 Now the sponsors box is removed and getting to my 150 sats is easy :)
Every satoshi counts [for beginner].
That's it, few small tips for easier playing BitcoinMania (ref link).
Thanks for reading and don't forget to subscribe.
Find me on: Twitter | Noise | Linktree | Twetch
Play2earn games: Splinterlands | Raising Star | RollerCoin
Crypto faucets: SimpleBits | AdBTC | Coinpayu | CryptoWin

Recent posts:
o Opening my second Season rewards loot chests in Splinterlands
o Kev and Ivan joined my deck of cards in Raising Star play2earn crypto game
o New Exploring smartBCH post series
o Pegaxy players are furious and dropping the game
o Sueldito game turns to classic Ponzi scam
Disclaimer: I'm not a financial advisor, I post only my own experience, so always do your own research on the subject before investing anything. Post may include affiliate links. Thanks for using them.