Two Weeks Update Working As A Tech Support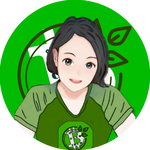 You may wonder why I am no longer active on read and noise when I am supposed to fulfill my goals. I don't think I want to focus on crypto now after all the heartaches it has caused me. Besides working two jobs is not easy, you know.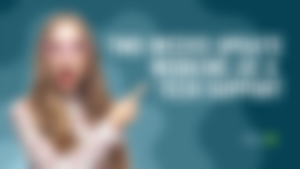 I will, however, still write once in a while because this is how I can express my feelings. Read will always be an excellent place for me to flex or emote whenever I want to.
Now for today's article, I will be sharing an update on the first two weeks working as a tech support that my brother offered me. So if you're up for a read, then feel free to continue.
Three weeks ago, my brother offered me a job. First, it was for his night job, where I work from midnight to 9 am. The job was pretty confusing at first, but eventually, I managed to learn the basics. In my first week, my brother helped me with everything. This week, though, I did it primarily by myself. However, he still needs to make calls and the advanced troubleshooting.
I, on the other hand, do the closing stuff, which means I close all the tickets. If the requests are simple, such as email password reset, creating a new domain login or new email, disabling accounts for terminated employees, etc.., I would do it myself so that he could focus more on his new client.
My initial rate for the first week was only 350 PHP a day (today's rate: 6.3207 USD), which means I earned 1750 PHP or 31.6033 USD. I know it's not much because I paid Cherry way more than that. I didn't mind the rate because the job got more idle time than the actual work. I monitor the screen, see if new tickets are coming, and do the simple troubleshooting myself.¹
Working as an article writer is more exhausting than this job, which is why I didn't mind the rate. In the second week, my brother increased it to 500 PHP or 9.0295 USD daily. So this week's pay, I earned better with 2500 PHP or 45.1475 USD. In just two weeks, I made a total of 4250 PHP or 76.7508 USD.
As I have said, I do two jobs for him. The day shift is also easy but is busier than the other one. Here, I monitor the agents' concerns regarding their calls. If they are having issues, such as calls being static, the tools they're using keep crashing, or they can't log in, I need to be there to fix them.
At first, I was scared to troubleshoot myself because I didn't want to make mistakes, but with my brother's constant yelling, I got the hook of it. Now, I can work without my brother's assistance. As for the pay, I get paid 1500 PHP or 27.0885 USD weekly. In two weeks, I earned 2400 PHP or 43.3416 USD.

Overall, I already earned 6650 PHP or 120.0924 USD in two weeks from these jobs. If you ask me if they are worth it from me getting less sleep a day, I would say yes. Every penny counts, remember? Plus, hey, I'm effin broke!!
The money I earned, including from my current client, would be used to pay for my PhilHealth and SSS contributions and SSS loan. I also have some money left from the BCH I previously cashed out.
The next payout is exciting because I can finally use it for my house. It will be allocated for the painting of my house, which is what I am currently excited about.
---
Feel free to follow me on:
noise.app | noise.cash | Publish0x | Hive | Torum | Twitter
---