His Dirty Little Secret (Part 2)
Warning: DO NOT bother to read not unless you are at least 18 years of age and are also open-minded; otherwise, skip this for your own sake.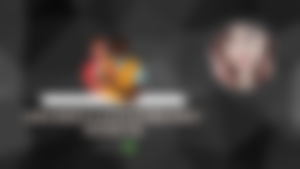 ...continuation...
Later on, he asked me if I could be his dominant. At first, I refused and told him I wouldn't force him to do things he wasn't comfortable doing; but he insisted. He said I am his owner now, and anything I say, he would follow. No questions ask. For some reason, I just played along. After all, it's just him doing stuff and not me. I'm only just doing him a favor.
Even though I was his dominant, I wouldn't demand him to do things. He was the one who would ask questions like, "Would you like me to buy toys?" or "Would you want me to wear a bra and undies at home?". It was always like this, and I'd say it's up to him but never do things he wouldn't like. From wearing undergarments, he also asked me to pick different styles of women's apparel and, oh boy, some toys too!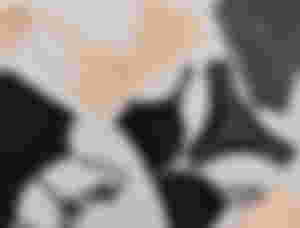 Before he could get all his orders from Amazon, I started to get bored with the same topic every day. That was the time I barely opened and replied to his messages. I just mostly said yes to his daily questions because it seemed to me that he missed having someone to give him orders or demands like this. We barely even talk about something else.
When he got all his items from Amazon, he was excited to show them to me. I pretended to be excited, and he showed me the different colors of undies and bras. He also wore fake breasts and a fake lower part of a woman's body. Seriously, I didn't know they existed.
The most shocking part was when he showed me his final look with makeup on. Damn! He was beautiful with his big boobies, long blonde hair, and makeup on. He even shaved his entire body to make him look flawless.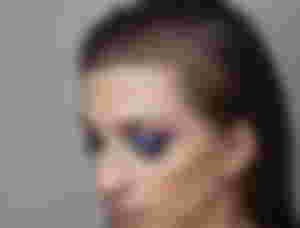 Honestly, I was in awe when I saw how perfect his brows and lips were. I'm a woman, but I still don't know how to use makeup properly while he is a guy and has done things perfectly. I even asked him where he learned all those techniques. Well, where else could it be but on YouTube makeup tutorials?
If you have noticed, I only use lip tint because even wearing lipstick is something I cannot do perfectly. Yeah, I have the woman's body, but my entire system is more like, umm, not sure what exactly it is.
Okay, his makeup skills wasn't the only one that's shocking for me. Aside from transforming into a beautiful woman when he's at home, what shocked me more was him playing with his toys. He loves to suck them like it was a real thing. Other times, he would sit on it. Looking at the pictures/videos he sent, he made me realized that he was a pro doing this stuff. He had probably done this with his ex or after they broke up.
Eventually, Don was no longer satisfied with wearing a woman's clothes or playing with his toys. This time, he asked me if I'd ever want him to go out fully dressed as a woman. As usual, I would say no because I didn't want him to do everything I said. However, as anticipated, he would insist that he would enjoy it, knowing I demanded it for him. Before he could see my message, he did go to a store to buy stuff in full woman mode. He was even happy that the people there didn't seem to care.
A week after, I got another question again, and this time, he wanted to know if I'd ever want him to go out and get fcked. Seriously, I told him not to do that. At first, he listened and sent me a sad face, but after the following week, he asked me the same question again. This time, I said yes because I knew he badly wanted this.
The next morning, I received photos of him getting fcked. Well, I kinda asked him to send proofs, so he did. He sent a picture of him while he sucked a man's manhood and when he was bent over while the guy was fcking him behind. The next day, he asked me if I'd ever wanted him to do it again, so I said do it as often as he liked, which he did that night. Out of curiosity, I asked him where he had found those men, and he said at the bar.
But I got bored with the game, so last night, I told him I was no longer interested in becoming his dominant. I also said that I needed to focus on writing and didn't want to keep him waiting. He knows about me writing articles for 2 platforms and how time-consuming that is for me. He just replied with a sad emoji and told me he would no longer bother me again.

Before, I wanted to have a gayish boyfriend because they look like a perfect partner to be. I mean they are funny and cute but after this experience, I changed my mind. I don't think I want a boyfriend who would prefer a man over a woman.
As for him, he's adult so he is entitled to do anything he wants as long as his not hurting or harming other people's lives. Besides, they are both adults and agreed to do such things, which I think is alright.
I just realized though that it is still possible for a straight guy to change his preferences in the future. He may not notice it yet, but when triggered by something or someone, there would be a possibility that he would find himself having hidden urges towards other men.
So, what do you think about Don's story? Let me know your comments below.
---
Feel free to follow me on:
noise.cash | Publish0x | Hive | Torum | Twitter
---