The Laws of the Twelve Tables
The 12 Tablets (aka the 12 Tablet Laws) were a set of laws inscribed on 12 bronze tablets created in ancient Rome between 451 and 450 BC. These were the beginning of a new approach to laws now adopted by the government, written so that all citizens could be treated equally before them.
It may not have been a fully codified system, but the 12 Tablets were the first step in allowing the rights of all citizens to be protected and wrongs corrected by well-written, well-known laws. As a result, Rome's approach to law would later become the model followed by many subsequent civilizations to the present day.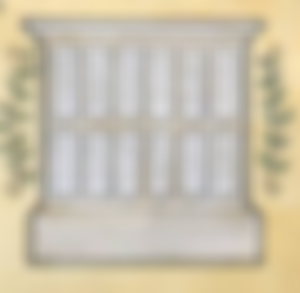 Formation of 12 Plates
According to tradition, in 451 BC, a committee called the decemviri was tasked, following public pressure, with creating a code of law that would better represent the interests of the common people (plebs) and reduce the unnecessary influence of aristocrats (patricians) and priests (papals) on Roman law.
These latter were exclusively involved in a council that interpreted the law as they saw fit. In preparation for this responsibility, a delegation of three was sent to Athens, where they studied the laws of the famous lawgiver Solon (640 – ca. 560 BC). Then, ten men, all patricians, were given consular imperium and allowed to draw up a list of laws they considered most necessary and useful.
This is the traditional view of events, but the composition of the Tables, perhaps more realistically, was an attempt by elites to better govern themselves and prevent abuses within their own social group.
In any case, the result was a list of written laws (legibus scribundis) presented in ten tables, and two more were added the following year to bring the total to twelve. Eventually, laws became laws. So this means that they were made after they were first decided by a legislature and they are no longer just based on custom and tradition.
The original reason for the preparation of the tablets may have been lost in the depths of history, but once written, their contents were consistently referenced in later Roman written works. The tablets have not survived, according to tradition, when Rome was sacked by the Gauls in 390 BC. From some of the remaining fragments and from these references in the literature, it is possible to identify at least some features.
The list of laws covers most areas of private law and seems to focus on relationships between individuals (as opposed to the rights of individuals and the state or non-citizens), and is therefore more of a list of civil cases and penalties than a complete, all-encompassing rule of law.
It also focused largely on areas related to an agrarian state. For example, the crime of arson was punishable by death (poena capitis). In this case, he would be punished by burning. The crime of using magic on crops was also punishable by death, but this time by a kind of crucifixion. There would be smaller penalties for property damage, such as exile from Rome, loss of citizenship, and confiscation of property for complicity.
Reconciliation can also be achieved by paying compensation to the plaintiff and thus avoiding court. Other areas covered were procedural, such as the ius profession, which was a special call.
If a plaintiff communicated to the defendant that he wanted to bring a case against him, then the defendant was compelled to appear before a magistrate and could even be physically coerced to do so. Family law was also part of the 12 Tablets, which governed the rules regarding marriage, guardianship, inheritance, and funeral.