Happy birthday, Doggie
Before anything else, let me greet you a Merry, Merry Christmas! How's your Holiday season going? Still eating some leftover foods from Christmas?

I know that have been away for almost 4 months but trust me when I say that I still think of this platform every now and then. It is just that I have been busy with life. As much as I wanted to share what happened with me during the past months, I decided not to as I feel like I might bore you because there isn't much fun in my day-to-day life.

So going back to my title. Yes, it is my dog's birthday today. In case you have forgotten, I published an article about our dogs way back. Not really sure if it was late 2020 or early 2021 but it was about Doggie and Doggo. Just to refresh your memory, Doggie (not really his real name but it kind of sounds like it), a half Pomeranian and half Japanese Spitz, is the one the is closest to me. While Doggo (not his real name as well but also sounds like it) on the other hand, a Japanese Spitz, is close to my mom. They both follow us around and it is like we stick together through thick or thin, in sickness and in health and so on. Our dogs are not only our best friends but they are also our family. They can also be our partner in crime.

Today, Doggie turned 13 years old in human years. Not really sure how old he is in dog's years as some says to multiply it by 7 but other people say it differs each year. Oh well, let's just stick with 13 years old. Even if he is already in his senior years, he is still my baby dog.

Honestly, the purpose of this article is not only to greet you this Holiday season and to greet my dog on his birthday. I am actually here to ask for your help. I have been thinking about this these past few weeks on whether or not I should do it but I am here now with a thick face because my dog needs your help.

Late November, our dog has been coughing and gagging. At first I thought that it was because of the aircondition in my room. Days have passed and he was still coughing and gagging in the middle of the night. I admit that I was an irresponsible furparent as I did not bring him right away to a veterinarian. I brought him during the day that my schedule was free and it was almost 3 weeks after he had a cough. The doctor recommended that we do a parasite test, x-ray and complete blood tests but because my money was only limited, I only had then do a basic blood test.

In the blood test, it was shown that his white blood cells were high and his red blood cells were just a little above the normal. The doctor said that there might be an infection. We did not do a full test so she can only guess right? She prescribed some medicines for Doggie's cough and to improve his respiratory function. She also suggested that we nebulize our dog for 3 days.

However, the following day, our dog became weak. I cried because I saw Doggie peed on himself after he slipped on the floor then it took him so long before he could stand up. Actually, hours after we brought him to the clinic, our dog kept on coughing. My dad and brother said that bringing him to the clinic made his condition worse. I could not bring Doggie back to the clinic after we saw that he became weak as I was about to leave that day and be away for the weekend for an event that I cannot cancel. The rest of the people in our household cannot bring Doggie to the clinic without me as Doggie will growl at them and asking for a home service from the clinic was also impossible. Our mom and our helper monitored Doggie while I was away.

Befofe I left the house, I tried feeding him and gave him water as he really would not touch his bowl. We thought that maybe his throat hurts that is why he could not lower his head so I used a syringe to let him drink. With food, I gave him kibbles piece by piece. He really was not in his best condition when I left the house that he even snobbed his favorite food, chicken. Good thing I was able to give him a few kibbles and some water and also glucose monohydrate water before I stepped out of the house.

That weekend got me so worried as I was away from my dog. Even if I was at the event and the signal was jammed, I did try my best to always message my mom and know about our dog's health status. I found out that he had not eaten anything after I left the house that I cancelled the second event that I needed to be and went home right away.

I was glad that Doggie had already eaten, drank his medicines and was feeling a little better when I came home. However, he coughed or gagged the moment he saw me. They told me that he did not cough or gag while I was away. I feel like I am an allergen that he would cough whenever I would come home as it always happened during the 3 weeks before we brought him to the clinic. They also told me that on the first night that I was away, Doggie's face,  jaw and neck got locked and he couldn't move his body that our helper tried to calm him my rubbing his body.

A week has passed and it was time for his follow up checkup so we brought him back. He had his blood tested and the results did not improve. His white blood cells even went higher, his red blood cells and platelet count decreased. The doctor recommended that we have the Ehrlichia test for parasite infection. The result took about more than an hour and it came back positive. Doggie was positive for parasite infection. Medications were given to improve his blood count. I forgot to inform the doctor about the time that Doggie's face and neck got locked. I couldn't think straight whenever the doctor would talk to me regarding Doggie's condition.

As per the doctor, she said that the infection was from a tick bite. That even if he does not have tick now, it was a bite from before when he had ticks. I think it was mid last year when both of our dogs had some tick and flea. Yet we always disinfect our home by spraying some tick and flea solution that we bought from one clinic. Although it was late last year when we had our dogs vaccinated. I admit that it was long ago when we had our dogs vaccinated. Major reason was budget. Second was that they rarely get ticks and/fleas. It was only when all of a sudden our neighbor had a lot of Welsh Corgi and 1 unknown breed at their home when our dogs started having a few ticks and/fleas. Good thing that they already transferred their dogs early this year to a much bigger and better space as from what I have heard from the mother of the dogs' owner.

All were doing well until the 4th quarter of the year. During my birthday month one evening, we saw some traces of blood and it was from Doggo. We tried to check where the blood came from but we couldn't pinpoint exactly where but it was from his mouth. It was only when we brought him to the clinic that we found out that his gums on the roof of his tongue was bleeding because of tooth decay. Instead of a surgery, we opted for medications and thank God it healed. Since Doggo was already at the clinic, we also had him checked for other health related concerns and supplements and maintenance medicines were prescribed. Then during my birthday, Doggie vomitted that morning. We felt it was indigestion so we brought him right away to the clinic and medicines were prescribed. I was feeling mixed emotions that day as it was my birthday. We had visitors and surprise visitors that day. A part of me wants to be happy and enjoy yet a part of me was worrying about Doggie. Thankfully after a couple of days he was ok.

And now this. What a way to celebrate the Holiday and Doggie's birthday. My stress level has been high since the day that Doggie got weak but I am positive that with God's healing hands, Doggie will be healed. I know that we will have more years ahead of us.

I am here today to ask for your help and prayers. I hope that you can find it in your heart to help my precious dog. Currently I am all out. I do have a savings account but it is already on maintaining balance. I had already asked my parents for additional money for Doggie's medication during pur last visit to the clinic and I cannot ask them again for Doggie's follow up checkup, blood tests and vaccine on the 29th. He also have another checkup and Erlichia test next year. Average amount per check up including tests and medications is almost Php10,000 or $200.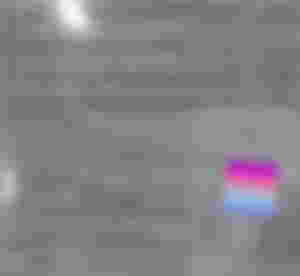 This is the only thing that I can think of for me to help my dog. I am sorry for doing this but I would highly appreciate whatever it is that you can do to help us. In behalf of my family (of course including Doggie and Doggo), thank you so much. From the bottom of our hearts, thank you.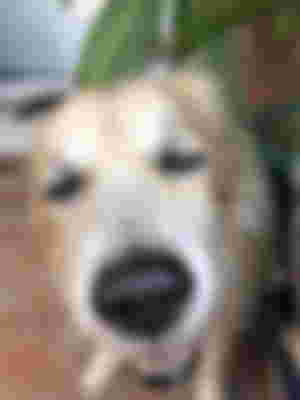 Sponsors of bbyblacksheep