Few hours before Christmas and everyone's already making some noise right guys? Count me in as I have already made a couple of noise in noise.cash. LOL. But before anything else let me greet wach and everyone of you a very Merry Christmas! I hope you are enjoying it amidst everything that is going on around the world right now. Don't forget to follow safety protocols and standards. 
So what do you have for Noche Buena? I think there are a lot of people who aren't looking forward to the most wonderful time of the year this year. A lot of sad or tragic events may have had happened that they do not want to celebrate. It is actually sad but I cannot blame them if that is what they are feeling right now. 
This year will be the first time that we wouldn't be celebrating it with my brother and his family. In my previous article, I mentioned that my dad had shingles so as a precautionary, we have all decided that it is best that my brother together with his family shouldn't go here because shingles is contagious to people who hadn't have chicken pox yet. Both my brother and sister-in-law have already had it when they were young but we are just lookibg after my godson. I'm sure that he has his vaccines when he was a baby but we just want to not further complicate things as how it is right now.
A week after we found out about my dad, my brother called me to inform us that 2 of his staffs were already tested positive for COVID. He then immediately isolated himself from his family and the rest of the households. After 5 days of isolation with no symptoms, he had requested a swab test done in their home. Results were released after 3 days and thank God he was negative. Still our family doctor adviced him to continue the 2 weeks isolation just to be sure. 
Well I guess even if my dad didn't had shingles, we still wouldn't be celebrating Christmas with my brother. The past few days I was waiting for my dad to ask me what we will be having for Noche Buena but until yesterday I haven't heard from him. I asked my mom what we will be having so she then watched some cooking videos on Youtube. This morning we already have the list of ingredients but the problem was money. LOL. We couldn't ask my dad for money because he had already spent a lot on his medicines. 
One way to celebrate Christmas was to make use of what we have in the pantry. Our neighbor who was my college batchmate gift us some egg noodles so my mom looked for recipes for it. As for me, I made tofu sisig ala Max's restaurant. Those two dishes were our dinner already. For Christmas eve, if we are still awake, will just be having a cake that was given to my mom last weekend. A simple celebration to celebrate Christmas.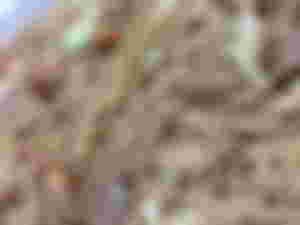 When we were having snacks, my dad asked me what we will be having for tomorrow. I couldn't answer because I really don't know what to answer. He asked if I can make my signature spaghetti dish and I said yes even if I don't have ground beef. LOL. I'll just worry about that tomorrow.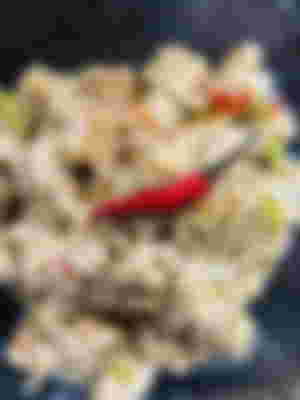 Honestly, my Christmas this year feels like ordinary for me. Just like any other occasions we had this year. But still I am grateful for all the blessings and teachings that we've received this year. I am thankful to our Creator for keeping me and family safe. No matter how big or small our Christmas celebration this year nor how many gifts we received, we should always remember the true meaning of Christmas. I really hope and pray that this whole COVID thing will be over so we can go back to our normal lives. How about with you? How's your Christmas celebration so far? Hope you guys are all well and safe. Merry Christmas to all of you once again! Enjoy!
Sponsors of bbyblacksheep