Good day, before I introduce myself, I gonna tell why I suddenly decided to posting here. This is because of @heartbeat1515 , I saw her sincerity in doing his posting and article and she got a decent amount of tip every time she post. While for me I always got zero or maybe few cents. Since now is bot tipping method I know I cannot follow the rhythm before to get payout. It's kinda fair to everyone that put effort to get payout. So digging to @heartbeat1515 post, I finally know my own problem. I found few community that she joined and I decided to posting my introduction post here first. Hopefully in future my post about thought and motivation will get some notice from everyone here.
I am Ady, from Malaysia, and stay at a state called Sabah and also same hometown with @heartbeat1515. This is also why she inspired me a lot.
I am also called bboyady in most my joined platform such as Hive, steem, blurt, publish0x and many more. Maybe you can try search in Google bboyady and you can found me on top list. Hehe.
Why bboyady? I love to dance especially breaking or we called bboyin. This refer to boy that dance to breaking. So if you are a girl and you also dance to breaking, you can called you bgirl.
I love hip hop because the culture really motivated me a lot. Peace and love. In previous time, black people dance and sing for peace. So this is why this black culture can heat up to globally and now everyone know what is hip hop.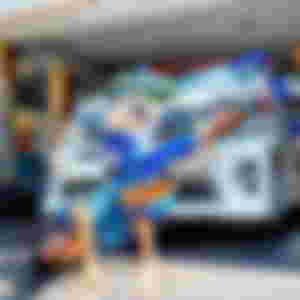 This is my dance move photo. I always love to take photo anywhere with my own move.
I am also a diver. I love ocean very much. So this is also why you can see my lead image I am wearing diving kit. I love ocean very much because it offer peace when we are underwater. I finally know why diver will be addicted to diving after their first dive.
That's all for my introduction. Hope my short introduction can have you to know me little by little.