Hamonado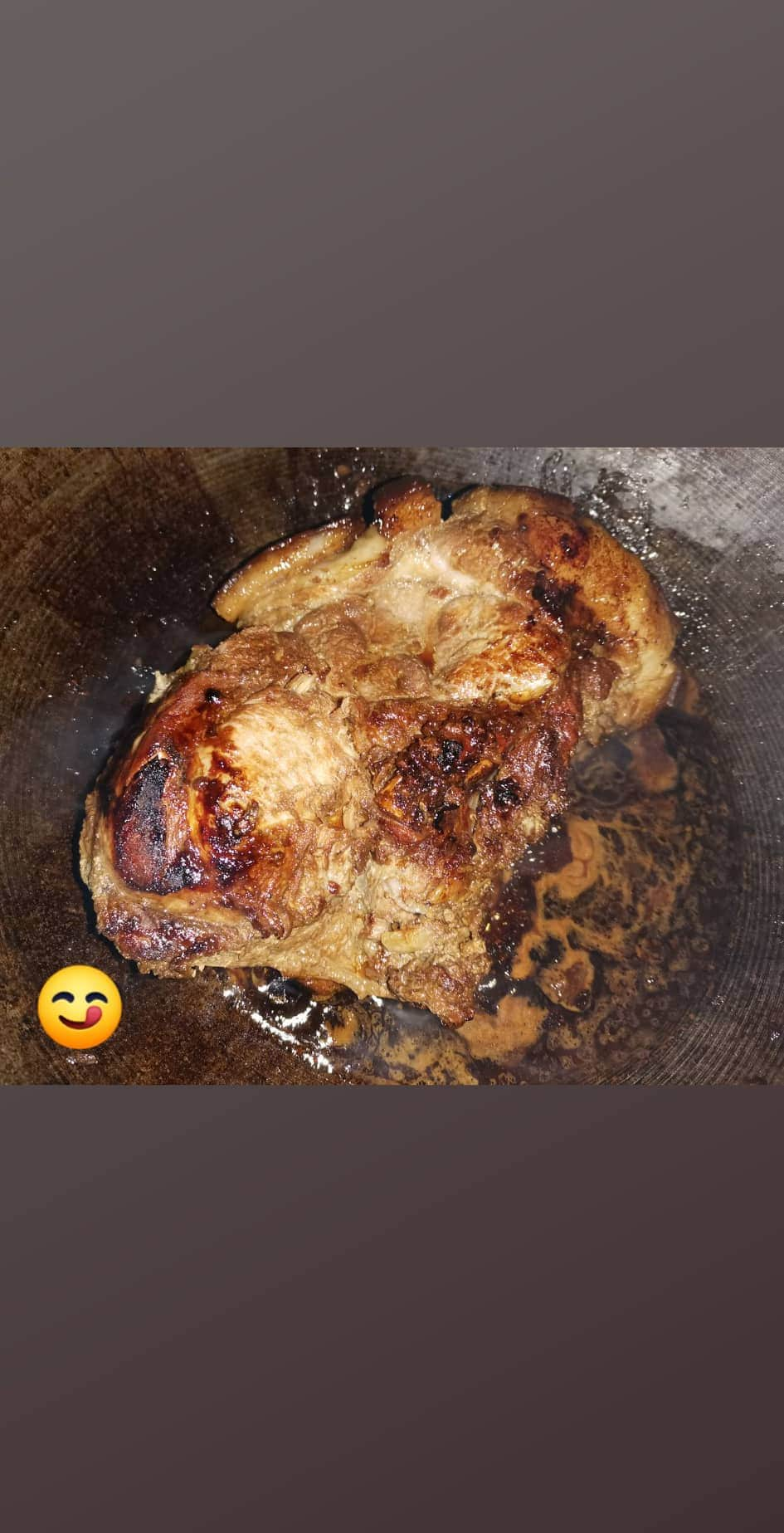 Hello everyone. I'm back!
We had a small party over the weekend and I got to cook one of our Philippines' famous recipe called Hamonado.
A very easy recipe. It took me too long to cook it, almost 3 hours because I chose the hamhock part without cutting it to pieces. You can also use different parts of pork or use small pieces of pork, any will do.
Ingredients
Pork

Pineapple in can

(Juice and slices)

Soy Sauce

Garlic (minced)

Onion (diced)

Water

Knorr Beef Cube

(Pork Cube is no longer available)

Sugar

Ground Black Pepper

Oil
Procedure
Mix Soy Sauce and Pineapple Juice. Marinate Pork with the mixture. It is best to marinate overnight for better absorption of the flavors.

Heat Oil, then saute Onion and Garlic in a huge pan.

Fry the marinated pork, at least one minute on each side. Not too much.

Pour in the marinated juice.

Add Water, let it boil.

Add the Knorr Beef Cube. Make sure to mix evenly every single time.

Let it boil in the mixture for at least 1 hour per side. Cover the pan. Do these to cook evenly.

You will notice less liquid on the pan. Add sugar enough for your taste. Mix evenly.

Add the Pineapple Slices. Let it boil for a few minutes. Check from time to time to avoid it getting burnt.

Add the Ground Black Pepper. Give it a few minutes. And it is ready to serve.
Enjoy this dish!