Don't be ridiculous!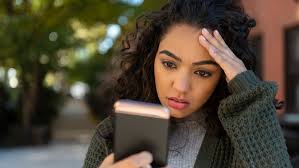 I know you are desperate for money. We all are. However, it is wrong to scam people.
If you tell people to do this and pay them, then do so. You might be using money to earn subscribers and readers, but at least do as what you just said. You are giving false hope and wasting time for all these people. They could've used the time to make an article where they can really earn some. You are also giving read.cash a bad reputation. Stop saying things you are not going to do.
Do you know that these people would've not subscribed to you if you're not offering money for subscribing?
Now, since they have subscribed, then at least pay them as what you have told them! Don't be a loser and try to get away with it.
Your talent is such a waste if you are going to use it in this way.
This is ridiculous.
Also, I don't encourage you to pay subscribers. That is not what read.cash is about. It is all about creating quality content. You have to earn your subscribers like everybody else does.
I might sound hypocrite but as much as possible, let's not do this.