Amber Fort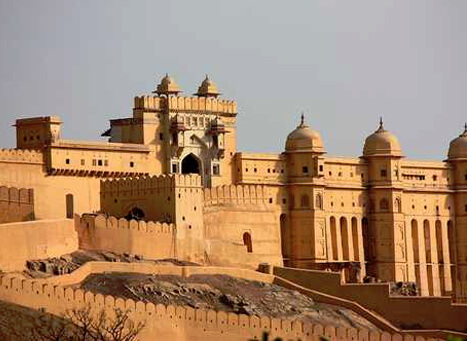 When we talk about the places that we can visit in India, the first thing that pops in our heads would be Taj Mahal. But, do you know that there are more beautiful places in India that we can go to?
For example, there is Amber Fort which is located high on a hill in Amer, Rajasthan, India. It has become one of the main tourist spot in Jaipur, the capital of Rajasthan and has been considered as one of the most beautiful places in India. It was declared as a UNESCO World Heritage Site in 2013.
Frankly, I have not been there but I have a close friend that is working near Rajasthan and he recently traveled to this place. He sent me some pictures and invited me to visit it. He recommends it more than Taj Mahal because as he said it is much more majestic. He also compared its beauty to the Acropolis in Athens, Greece and he said that both are alike in some ways. I wonder if it's true.
He even gave me some tips for future use in case if I get to visit this place. One of the tips that he gave me is to always bring my camera because if the place looks wonderful from afar, it looks even more majestic and luxurious inside. The scenery that you can also watch from the fort is also beautiful like you are in a movie. So, if ever you will visit this place, don't forget to bring your camera!
I wish I get to visit this place after this coronavirus situation that we have.
Since the descriptions that he gave me were intriguing. I made my own research about the Amber Fort and it seems like it was a residential house to the Royal Family of Jaipur. Isn't it crazy to get to visit a palace where the royal family lived for many years?
Let's all meet up there when all this tragedy is over!
We all need a vacation in Amber Fort!