Six factors can cause pet cats to leave the house
Cats are a type of mammal that is commonly kept as a house pet.Cats are frequently kept as indoor pets due to their placid and frequently adorable dispositions.
But sadly, household pets might vanish or leave the house without warning for a number of reasons.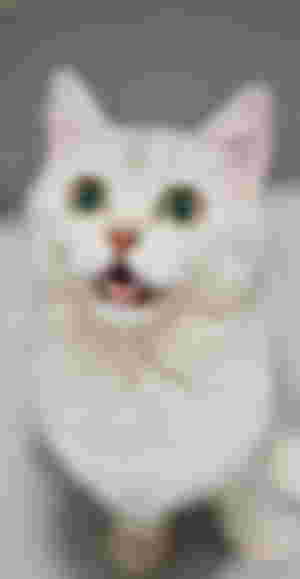 Like people, animals, even cats, can become stressed out. Cats might wander away from their owners' houses due to stress.
A noisy environment or the presence of cats that your pet cat dislikes are two examples of what can cause discomfort in cats.
It's critical to understand the symptoms of stress in cats if you own one. Stress can cause cats to become more violent toward other animals, including their own owners' pets. Additionally, some cats even hide when under stress. Usually, the cat won't eat if something is concealed. If you have gone through this stage, the cat will typically depart the house unexpectedly.
Male cats have distinct territorial areas, and they use their urine to identify certain areas as their own. They will fight if another cat approaches your pet cat's territory. Your pet cat will leave if it loses a fight.
Veterinarians typically advise sterilization to prevent this. The male cat will be calmer and fight less, if not less, after being neutered. Additionally, sterilization can improve the health of cats.
If you retain a male cat, it typically happens in this case. The male cat will leave the house to look for a female to mate with when his lust level increases and he realizes he needs a female cat.
Additionally, it is the main reason why male cats leave the house. Male cats can spend days looking for a female before returning once they find one.
If your beloved cat abruptly leaves and vanishes from the house, it may be suffering from a serious illness. The cat typically leaves no trace until it is gravely ill or even close to death. Wild cats typically look for hiding spots under shrubs, in dry drains, or in other small gaps.
Cats kept inside will search for rarely visited areas of the home, such as the corner of the storage room, beneath the bed, under the chair, or even in the closet.
Boredom is a possibility, even for cats. This may occur if your cat is frequently left alone inside the house or is infrequently allowed to play. Your cat will make every effort to leave the house if he is bored inside in order to have fun or experience something new.
You don't need to be concerned, though, as most of the time a cat that has left your home out of boredom will return on its own.
A pet cat can only leave the house if its owner does not properly look after and treat it. A cat will leave its owner's home if it is not properly cared for, such as by infrequently feeding it, rarely inviting it to play, or frequently leaving it alone. As a result, give your pet cat good attention. Don't forget to pet them to show them how much you care.
Those are some of the reasons why cats will leave our homes. It is proper for us as cat keepers to take care and take good care of it so that the cat always feels at home with us.
Lead image from unsplash