Make your sightseeing trip fun
Date: 5 October 2022
Wednesday
For some people, long distance travel can be extremely tiresome at times. Actually, we can make our vacation more fun if we can plan and manage it correctly. Not only for ourselves, but also for those who go with us, such as friends, family, and other relatives, we may make the trip fascinating and memorable. You can have so much pleasure going to work, going to school, going back to your hometown, visiting family, going to a location of recreation, and so on.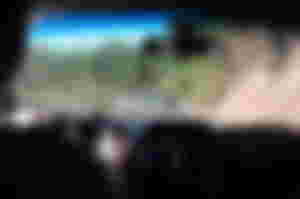 First of all, it will be more enjoyable to go with our close friends rather than alone. We can be joined by family members, such as cousins, brothers, sisters, nieces, or even our parents, in addition to our close friends. Our travel can be enjoyable with friends by sharing, conversing, telling stories, and making jokes.
After feeling like you have a traveling companion, you should examine the vehicle before leaving to allay any anxieties you may have about a car, motorcycle, or other motor vehicle breaking down unexpectedly on the highway. And if we take public transportation, be careful to pick a business that puts passenger comfort and safety first.
After reaching your destination for sightseeing, you can enjoy yourself with your buddies. Making documentation of the trip we are on is one approach to try to get rid of boredom when it strikes. We can document our travels with pictures or videos. We might one day take pleasure in the outcome of the documentation we have produced.
We will undoubtedly feel exhausted after a full day of touring tourist attractions. Don't forget about your family when you get home. If we passed by tourist attractions, we could come across hawkers selling different types of gifts. We can create local wares that we can offer to friends, neighbors, and family as mementos of our trip. You can haggle the price before purchasing, because it's possible that the seller raised the price several times before it was presented to us. The cost of goods or food at tourist attractions is typically very expensive.
And the most important thing when we travel somewhere, don't forget to pray to always be given safety and always be careful. Get plenty of rest before you go on a long trip because it's very important. If you drive a car or use a motorcycle, it will be very dangerous if you fall asleep in the middle of the trip. Always be careful and make your trip and vacation enjoyable.