Music In My Heart
I really love listening to music ever since when I was still a kid. I like to sing songs together with the cassette playing on the Fm stations. But I'm not really good at it, but trying to be in tune of the songs I like. I have plenty of songs that I've heard with different genre and each of them represent my different emotions through out the day. I was only introduced to metal music because hubby loves that genre and there are few of them that I like.
When I was doing dishes this morning I've heard playing "Don't Know What To Say" sung by Ric Segretto. And decided to write article about music, here I am gathering my thoughts.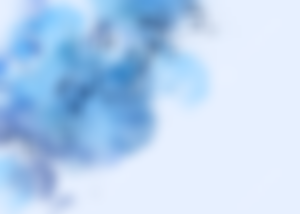 If thinking about song there were many in my mind but I'll choose only that's recently have memories, I can't forget every time hearing those music whenever I go. And its very true they can help us relax and changes our mood to what genre is playing. Talking of genre there are many genre and sub genre you could choose from. But I'll go with the simplest and basic genre that everyone can relate too.
I have my list but they are not chronological order they are randomly chosen from my lists.
1 . The Loneliest Girl - From animated series Carole and Tuesday
Here's the story what's behind from that song, it was morning hubby still not yet arrived from work, then I decided to scroll Netflix movies and bumped to this animated series and trying to watched the first episode. I like the plot and the way the animation they deliver to the audience, I was struck to it continue watching until Carole and Tuesday tries to make a song the lyrics was not ready but the rhythm and tune is already. That was 2021 still in the pandemic time, maybe I'm still from the adjustment period because hubby just got back to site after a year of working from home. Finding this series soothes what I felt during those times.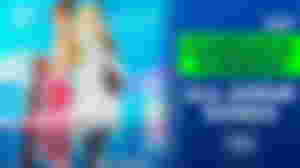 2 . One More Time, One More Chance - Again an OST Official Soundtrack from the anime movie, 5 Centimeters Per Second. It was Valentines in the year of 2021. I felt so gloomy, my vibes got so low, as if my tears will fall down to my cheeks. But after what I felt hubby and I went to 711 he bought me mini bunch of dark chocolates and I'm surprised for I didn't expected at all. We went home hubby fall asleep while me scrolling again from Netflix, then I watched 5 Centimeters Per Second, the summary is about Takaki different moments of his life, the sad part he is in love with Akari but they had never given a chance to be together. Takaki is just a mysterious guy whom Kanae is in love with him. But a one sided love because Takaki longs to be with Akari and its impossible to happen. The story ends with desperation of being not together. And every time I heard the song it breaks my heart a Japanese song but there are translations. Hearing for the first time it made me listen to You Tube the whole morning. It was sung by: Masayoshi Yamasaki. Still I felt pain in my heart every time I heard that song. From the photo below Kanae saw Takaki from afar.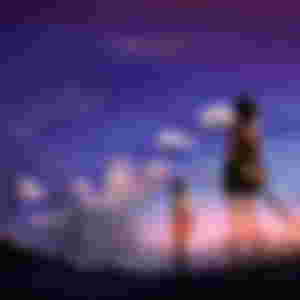 3 . Don't Know What to Say - A classic OPM (Original Pinoy Music) From this song it flashes back my childhood memories, it was summer then, when I'm alone at the living room listening to the cassette playing this song, I'm not alone literally because grandma was sleeping in her room. It made a beautiful memory because the vibes which I like much being alone in a room enjoying my own company, and it relates last year a friend of mine from noise eagerly invited me to join wesing but I'm already a user of the app I only uninstall it. She made me decide to re install again the app because she shared her songs from wesing and to my surprise its Don't Know What to Say, and being curious because that was a very classic song. One of my favorite songs and maybe the only song that I could join singing when I was younger that I'm a bit of tune. Every time I heard that song there are two memories present in my mind.
4 . With A Smile - Eheads or Eraserheads, popularly known as the Beatles of the Philippines as the local Original Pinoy Music band. It is our theme song hubby and I, but there were experience from that song. A light one, it was one sunny afternoon I'm not feeling well, even a cents or a peso to buy some medicine I don't have, so then, hubby told his brother-in-law to buy some if it is okay, and he said yes to hubby. I had a fever with cough and phlegm. The scenario I'm watching the graduation from the television and there were some bands and they were playing "With A Smile" by Eheads and it made me cry because I felt pity to myself during those days. I remembered my late mother that I'm not with my own family. Feeling hopeless. And it added to my sickness of being felt depress about it. Until I overcome and used being with hubby's family but they are all nice to me specially hubby. But only one thing sometimes being tired because hubby is a hard drinker of liquor. Can't say no to his friends. The rest is history that's why every time I heard "With A Smile" that is the one thing pops up.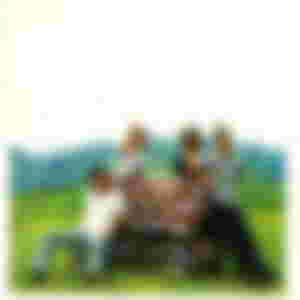 5 . Close To You - Whigfield, feeling of nostalgic hearing and singing this song. I was in my third year high school when its on the hot playlist but from that time I felt suffocated about that song because every where was playing anywhere. Even my close friend it was her favorite and at present ended up she was the one in my mind every time I heard that song. She is still alive but we have a huge gap. yes we are friends from Facebook but never took the chances to have a bonding moments. At present she has kids the eldest is already in college but she has a baby now I think her fifth child. There were moments when we were young she told me in a humor way that if she is gonna marry a millionaire she will never forget me to help or anything she could offer, a childish mind that thinks life is easier with kids in early teens. But we had a great bond when I had my monthly period can't bear the pain she offer some hot compress.
6 . Kaleidoscope World - Francis M, those were my college days when hubby and I were still a boyfriend and Girlfriend relationship. A friend of mine invited me to watch their undistorted contest of alternative band. Actually he was my suitor since I was second year high school but let him wait and without his knowledge me and hubby were dating already from that time. The day of their contest but hubby has a fever at that time but hubby insisted to watch though he was chilling cold and the first time I heard that song from late Francis Magalona, a famous Filipino rap artist. We didn't finish the contest we went to hubby's home with a taxi. I slept in their home but I'm in the room with hubby's sister. That's the other factor that I choose hubby is really right for me. He is willing to take risk just to comfort me. Yes we had many hardships that encountered but we can cope too. I'm still hoping to be more stronger with him as days goes by.
7 . Magasin - Eheads, favorite hubby's to play in guitar and I'm singing with him too, there are a lot of Eheads songs that hubby played with and I like it too.
8 . Born Free - Andy Williams, my childhood music and every time hearing that being played in vinyl there's an occasion at home because aunt and uncle were busy preparing for the said occasion. Actually it was my uncle favorite piece to listen in vinyl. And as a child excited for later events. My mother and grandma just staying to there room while me enjoying the occasion. I was raised in extended family set ups. But its okay and until now I still keep in touch with my aunt and cousins, they live in a different house at present.
There's a lot in my mind but I'm tired already maybe next time I could add up some memories of songs. Memories are also like perfumes, we become nostalgic every time smelling the scent that is familiar with us. It goes with foods and music can turn us back memories its either good or bad but the point is we had experience and it made us learn a lesson in life. Know the purposed we had now. Have a great day every one, thank you for continuing support by reading and appreciating my articles. Be safe everyone. All photos are not mine.