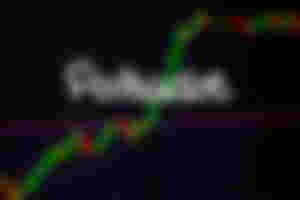 Missed LINK, DeFi and Ethereum, do you still miss Polkadot?
In the past week, Polkadot DOT has more than doubled. Polkadot's total market value reached 5.4 billion U.S. dollars, and successively overtook EOS, BCH and other currencies to reach the sixth position.
KLP, KSM and PCX, which are Polkadot ecological projects, have increased by 330%, 166% and 56% respectively in the past 7 days.
For a while, Polkadot replaced DeFi and became a hot spot in the market.
According to Polkadot supporters, Polkadot integrates all hot spots such as cross-chain, DeFi, and DAO. In addition to the "King of Ten Thousand Chains" Breaking $10 is only a short-term goal.
In the eyes of Polkadot's opponents, Polkadot may be just the next EOS. They also vowed to surpass ETH, and also said that they will do Internet 3.0. A similar approach: EOS nodes previously campaigned to buy coins, while DOT was a parachain campaign. Coins seem to be a reincarnation.
Whether it is right or wrong is hard to be determined, but none of them can stop the rapid advance of DOT and its ecological tokens.
Is Polkadot hype or real demand? After crossing EOS, will Polkadot surpass Ethereum?
Polka makes wealth
The rise of Polkadot has given birth to a group of upstarts in the currency circle.
Since the completion of the split, DOT has a sun line, rising for 4 consecutive days, reaching a new high of 6.3 US dollars.
If some time ago, some investors were still regretting that they missed the market price increase of DeFi and LINK. That Polka seemed to give them a chance to get in the car.
"Missing Ethereum in 2014 was a stain on our investment career. Fortunately, after two years of Polka ecological track, I finally got a lot of pride." said the founder of a blockchain fund.
What is Polkadot? This is a scalable heterogeneous multi-chain system developed by Parity and Web 3 Foundation led by Gavin Wood.
Gavin Wood's original explanation is that it is actually a network of networks, and it will eventually become a network of networks. In other words, it can be combined. It is a platform for blockchain innovators. You can use this platform to create new business logic and integrate it into a system without falling into the effect of the network.
"Polkadot integrates all hotspots such as cross-chain, DeFi, DAO, etc." One wave of card investors said that all public chains can bridge Polkadot, DOT plays the role of DAO governance, and all ecological assets can be DeFi. In his eyes, Polkadot is omnipotent. ChainX CMO Kristen said, DOT=ADA+XTZ+ETH2.0+EOS+ATOM
"The public chain is the center of the ecology, and Polkadot is the center of the public chain." In the eyes of some investors, Polkadot is already the next Ethereum-level investment opportunity.
In the past week, Polkadot DOT has more than doubled. Polkadot's total market value reached 5.5 billion U.S. dollars, successively overtaking mainstream currencies such as EOS and BCH, and came to the sixth position. 
Ethereum killer?
"If Polkadot's parachain system can run smoothly, it will surpass Ethereum just around the corner." Some investors said.
"One-click to issue coins" is the consistent slogan of Ethereum supporters, and Polkadot supporters have a more powerful slogan-"one-click to issue chain".
Polkadot's development tool, Substrade, supports one-click chain issuance, which allows you to issue a chain of your own within 15 minutes, and can also issue tokens on the chain. In addition, on Polkadot, users can design not only their own chain, but also their own economic model.
But in the eyes of expert players, the difference between Polkadot and Ethereum is mainly on-chain governance. Polkadot reacts quickly and upgrades quickly. Any new technology and cryptography can be added to Polkadot's chain, and these require community voting to implement.