In March of this year, Block.one said it would invest $150 million in the blockchain social app Voice to support its independent operations. In order to deploy and promote Voice, Block.one only purchased the Voice.com domain name and spent $ 30 million. 
As a rough estimate, Block.one's initial budget allocated to Voice reached a staggering $200 million.Spend $200 million to make a DAPP? Isn't it good to spend money on the obvious trends of stablecoins, cross-chains, and DEX. Especially when DeFi is in full swing. BM(Brendan Blumer) doesn't understand DeFi?  
So today we understand the choice of BM, to understand Voice.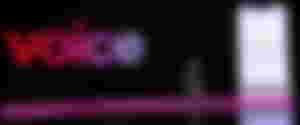 Mysterious Voice
Ethereum became popular in 2017, and Ethereum's network performance bottlenecks were prominent, with network congestion, transaction delays, and high handling fees. This year, Ethereum killers have appeared, and EOS is the most promising and most promising high-performance public chain, known as "a million-level TPS". According to Bloks.io data, the highest peak value of TPS for EOS is currently 3996. Even so, it is indeed higher than most public chains.
High performance and killer applications. For DeFi, it is still idling on the chain, it is difficult to attract users outside the circle, and even the vast majority of users in the circle are only investing in decentralized DeFi projects on centralized exchanges, and have not been involved in the DeFi ecosystem.
So there is no other way out for the story of the public chain except idle DeFi? This may be the fundamental reason why BM bets on Voice.
What is Voice? Simply put, the blockchain version of Twitter has added a Token incentive mechanism (not EOS tokens, but a separate new currency based on the EOS mainnet), based on the user's likes and comments to see who's voice More worthy of recommendation, more voices recognized by more users can get more tokens. 
Voice positioning is social, and the benchmarks are platforms such as Facebook and Twitter, not just for the currency circle.
Voice's tokens have no pledge weight, and there is no argument that the greater the lockup, the greater the weight. One of the highlights of its token is the addition of the FOMO mechanism.
Voice is fully on-chain, all user behaviors are on-chain, and a unique KYC mechanism is introduced to focus on real-life social networking.
The official version of Voice will be based on EOSIO.
Voice as for EOS is like DeFi as for ETH. BM bets on social media just to inject more new users into EOS through Voice. From the perspective of Voice positioning, BM wants to attract a large community of user groups outside the circle. Social software is a good entry point. This is the common need of all people and is most relevant to the lives of ordinary people, so as to create a real area. Blockchain killer landing application.
So, from this perspective, is the choice of BM really wrong?
What are the chances of Voice being superior?
150 million USD budget
Block.one has planned to invest $150 million to support Voice. Voice can easily reach the level of one million users. And Voice registered users will receive a gift EOS main network account, this account size has exceeded one million. Of course, not all money can be used for advertising.
Token incentive mechanism
The Voice token mechanism encourages users. No matter how exciting posts are in traditional social application platforms, they can only win some likes or retweets, and users can earn Voice tokens by posting on Voice, and the more popular the post, the more token gains you get. This is equivalent to behavioral mining, and voice tokens can be obtained by posting and interacting.
What is more conscientious is that the only way to create Voice tokens is through real-person communication or content creation. Without ICO, 100% social behavior mining. It is certainly unrealistic to rely solely on the token incentive mechanism to subvert the traditional social giants. From the initial point of view, the influence of EOS is still there. It is no problem for Voice to attract a large number of people in the circle.
Can Voice reverse the defeat of EOS?
At present, the biggest problem of the public chain is the lack of large-scale users and real landing scenarios. Even if it is the current popular DeFi, the user scale is pitiful, and the real demand of DeFi is not much. It is more stimulated by the radical token mechanism False demand. In contrast, social platforms are actually a good way to introduce incremental users.Once Voice succeeds, it will not only benefit EOS, it means that EOS has the ability to support large-scale commercial decentralized applications