Hello friends!!! My love to you. Do you know the plant called Sangria, Sangrinaria or Chinchamochina? Do you know what it is used for? Well if the answer is no, this is the opportunity to know a little about it.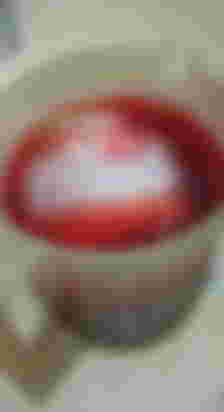 I begin by telling you that this is a valuable shrub type plant of tropical climate and perennial, that is to say, its permanence in the environment is all year round. Depending on the region or country it receives other names. Here in Venezuela we know it as Sangrinaria or Chinchamochina. It is found mostly in the states of Monagas, Sucre and Anzoátegui. It should be noted that there are other similar varieties that do not belong to the family of this shrub.
The Chinchamochina is a wild plant of an intense green color with brightness, of smooth texture and its grouped flowers are small and pink. It is characterized by inhabiting partially sunny places and its branches are distributed in the form of bushes. For its growth it requires a little humidity in its habitat and it is not demanding in the acceptance of the soil. This wonderful plant offers our organism important benefits for our health. Having a Chinchamochina plant in our garden or patio is important because, in addition to being medicinal, it is ornamental, if kept pruned.
It belongs to the Acanthaceae family and its scientific name is Justicia Secunda Vahl. The proliferation of this shrub is somewhat invasive. It has a wide variety of chemical content that gives it a high potential for medicinal use, such as ash, moisture, alkaloids, coumarins, phenolic glycosides, tannins, triterpenes and steroids. Also, essential oils, vitamins, fatty acids and salicylic acid.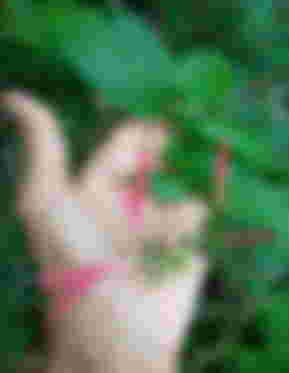 The use is mainly medicinal due to its excellent healing properties. It has anti-inflammatory, antiseptic, antipyretic, antioxidant, healing, anesthetic, antimycotic, expectorant, antibiotic properties, but it is more recommended as a depurative and restorative of the blood since it stimulates the increase of hemoglobin, preventing diseases such as anemia. It is also an excellent diuretic. It is popularly recognized for its benefits in the treatment of lechina, measles or rubella.
The benefits of Chinchamochina or sangrinaria, as it is commonly known, are diverse, although few toxicological and pharmacological studies have been carried out. The benefits obtained from this prodigious plant are extraordinary, since it provides relief alternatives to different health conditions, among which we can mention:
-Improves digestion and eliminates intestinal parasites.
-The antibiotic presence helps the disposition of acetylsalicylic acid.
-Because of its diuretic properties it favors the proper functioning of the urinary tract and liver.
-It fights migraine and is a good sedative.
-It cures bronchial affections such as asthma, bronchitis and throat problems.
-Relieves menstrual cramps.
-Stops dental plaque.
-It eliminates toxins from the blood and benefits the increase of hemoglobin.
-It contributes to the hydration of the body and to the recovery after having fever.
-Soothes itching caused by insects.
I always knew about the topical use in baths to cure lechina but recently I tried it as a refreshing drink. This shrub can be consumed in tea or infusions. It is also made into a paste for use as a poultice on skin lesions such as warts.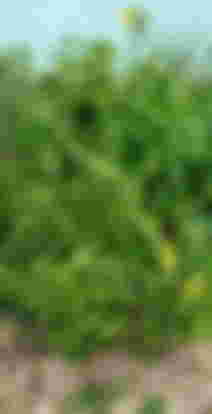 -In the preparation of baths there are two ways to make the concentration: You take a good part of branches and break their leaves and stems to put in the sun with water, until it turns red. The other way is by boiling the branches; the same for both ways you have to strain.
- For infusions: You can use the leaves and flowers separately or together; place a small amount in a cup of hot water, sweeten and consume. You can also boil for approximately 10 minutes. Take two or three times a day for two weeks to raise hemoglobin and for anemia, fasting for 15 days. It is also used as a depurative. The infusion prepared with three or four large leaves in a liter of water is used to treat kidney ailments, drinking a glass twice a day until you feel improvement.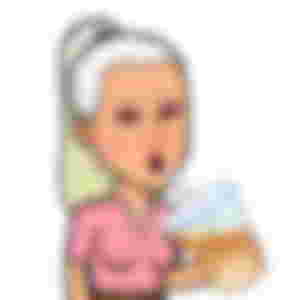 To prepare this drink boil 10 leaves, if they are small, for 10 minutes. Let it cool, strain it and add the juice of a lemon, sugar to taste and drink it cold. It couldn't be easier! Seriously, it is a drink you can not miss, it is very refreshing and tasty.
Tell me if the Chinchamochina or Sangrinaria is a plant with many blessings. Personally I am in love with this drink, I recommend it, it is preferable to a glass of soda.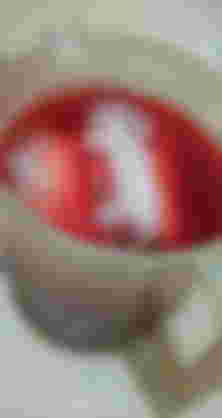 It is not recommended for pregnant or lactating women but they can take baths. Keep in mind that any excessive use is risky. However, it is best to consult a doctor to avoid any toxic process although, according to, it has low levels of toxicity..
References for reading:
Translated with www.DeepL.com/Translator (free version)
Cartoon is from Bitmoji
https://www.recetavenezolana.com/chinchamochina/
https://primicia.com.ve/especiales/yerberito/dile-adios-al-estrenimiento-y-los-calculos-renales-con-la-chinchamochina/
https://www.ecured.cu/Chinchamochina
https://movidatuy.com/propiedades-beneficios-y-usos-medicinales-de-la-chincha-mochina/
https://es.scribd.com/document/477347216/Beneficios-de-la-Sangria-planta-medicinal-que-ayuda-a-subir-los-niveles-de-hemoglobina
https://cosasdejardineria.info/sangria-beneficios-para-la-saludla-piel-infusion/
http://scielo.sld.cu/scielo.php?script=sci_arttext&pid=S1028-47962017000100016
https://pesquisa.bvsalud.org/portal/resource/pt/biblio-1042942