Sports report on a slow chess match?! [EN-DE] Sportreportage zu einem langsamen Schachspiel?!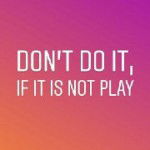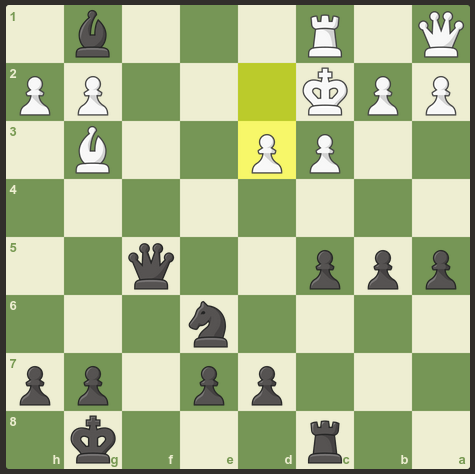 Here is yet another good game of chess with a dear friend of mine.
The lesson: Expect the unexpected
I loved the opening of this game. As most of the times with chess 960 there is variety to be expected.
https://www.chess.com/game/daily/345442391
At 5.Rxf5 I felt a tense momentum, because I miscalculated my Rook defense (5) against the Knight and Bishop threat (3). When I saw it happen I prioritized my Rook over this poor Pawn and went on with revenge in mind.
The advancement looks even more interesting. Both of us often build complex knots with those artful chess policies and pieces. At 9.Bf3 I commented in our chat: "9. By wondering: Why is the Knight f5 actually no longer covered? It only took a moment until I asked myself: Who did the Bishop from e4 actually cover?" And then came the revenge!
You can not foresee these moments. That's what I love about chess. Especially about slow online chess where I can stick around with the pieces all day long without my opponent watching before I make a decision.
Immediately afterwards I took a look at the diagonal b7/g2. However, I refrained from my first impulse to move my queen there, as I feared the bishop on g3. (Queen, forbear the bishop!)
When my opponent built up pressure on my Rook with 11.e4, he confessed in the chat that he hadn't noticed the pressure on his Rook before. But so the pressure was balanced out and discharged in a battle without any notable successes - except for the one of being able to better conquer the scorched earth.
Did I mention how chess often depicts political and sociological contexts? That is exactly what it does.
With 14.c5 I then prepared a campaign for my Queen, who I had previously spared, and won further material with her to put the King under direct pressure. It took until 20.Bf2 that I received the offer to get a safe square for the Bishop g1, but overlooked it! Instead I opened up the chance for my opponent to pin that Bishop to my own Queen. (Queen, forbear the bishop!)
Then it went on with a lot of fiddling. But that's what I love about chess, especially slow online chess. But see for yourself.
PS: In the 28th move, I would have liked to have puzzled and fought vigorously once again. But I don't want to tell you about that here, so as not to deprive you of the fun of watching the game yourself from move 20 at the latest.
Follow my Chess post trail on Noise.Cash via https://noise.cash/post/l77609q6
See how this community got started at https://read.cash/c/chess-d4e5/post-44d03a6a
The post has also appeared on Hive.Blog in a rather active Chess-Community, see https://peakd.com/@anli/sports-report-on-a-slow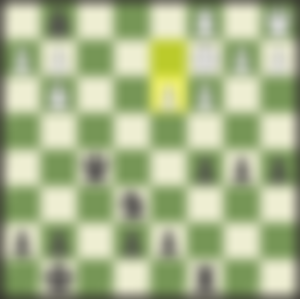 Hier ist eine weitere gute Schachpartie mit einem lieben Freund von mir.
Die Lektion: Erwarte das Unerwartete
Ich liebte die Eröffnung dieser Partie. Wie meistens bei Schach 960 ist Abwechslung zu erwarten.
https://www.chess.com/game/daily/345442391
Bei 5.Sxf5 verspürte ich einen nervösen Moment, weil ich meine Turmverteidigung (5) gegen die Springer- und Läuferdrohung (3) falsch berechnete. Als ich das sah, gab ich meinem Turm den Vorrang vor diesem armen Bauern und zog mit dem Vorsatz einer Vergeltung weiter.
Die weitere Entwicklung sieht noch interessanter aus. Wir beide bauen oft komplexe Knoten mit diesen kunstvollen Schachrichtlinien und Figuren. Bei 9.Lf3 kommentierte ich in unserem Chat: "9. Indem ich mich wundete: Warum ist der Springer f5 eigentlich nicht mehr gedeckt? Dauerte es nur einen Moment, bis ich mich fragte: Wen hat der Läufer von e4 eigentlich gedeckt?" Und dann kam die Vergeltung!
Diese Momente kann man nicht vorhersehen. Das ist es, was ich am Schach liebe. Vor allem am langsamen Online-Schach, wo ich den ganzen Tag mit den Figuren herumspielen kann, ohne dass mein Gegner zuschaut, bevor ich eine Entscheidung treffe.
Unmittelbar danach warf ich einen Blick auf die Diagonale b7/g2. Von meinem ersten Impuls, meine Dame dorthin zu ziehen, habe ich jedoch Abstand genommen, da ich den Bischof auf g3 fürchtete. (Dame, meide den Bischof! [Engl. für "Läufer"])
Als mein Gegner mit 11.e4 Druck auf meinen Turm aufbaute, gestand er im Chat, dass er den Druck auf seinen Turm vorher nicht bemerkt hatte. Aber so wurde der Druck ausgeglichen und entlud sich in einem Kampf ohne nennenswerte Erfolge - außer dem, die verbrannte Erde besser erobern zu können.
Habe ich schon erwähnt, dass Schach oft politische und soziologische Zusammenhänge abbildet? Genau das tut es.
Mit 14.c5 bereitete ich dann einen Feldzug für meine Dame vor, die ich zuvor geschont hatte, und gewann mit ihr weiteres Material, um den König direkt unter Druck zu setzen. Erst mit 20.Lf2 erhielt ich das Angebot, ein sicheres Feld für den Läufer g1 zu bekommen, übersah es aber! Stattdessen eröffnete ich meinem Gegner die Chance, diesen Läufer an meine eigene Dame zu heften. (Dame, meide den Bischof!)
Dann ging es mit viel Tüftelei weiter. Aber das ist es, was ich am Schach liebe, besonders am langsamen Online-Schach. Aber sieh selbst.
PS: Im 28. Zug hätte ich gerne noch einmal kräftig geknobelt und gekämpft. Aber das will ich hier nicht verraten, um Dir nicht den Spaß zu nehmen, die Partie spätestens ab Zug 20 selbst zu betrachten.
Folge meinem Schachpfad auf Noise.Cash über https://noise.cash/post/l77609q6
Sieh, wie diese Community startete bei https://read.cash/c/chess-d4e5/post-44d03a6a
Dieser Beitrag ist auch erschienen auf Hive.Blog, in einer recht aktiven Schach-Community, siehe https://peakd.com/@anli/sports-report-on-a-slow