For people who have been interested in cryptocurrencies for more than a minute, it is impossible to not know what faucets are. For those who don't know, a faucet is a website that pays a fraction of a cryptocurrency, hence the given term "faucet" because it's like it "drips" crypto to people. There are some very well-known faucets and one of the biggest and oldest out there is freebitco.in which gives the user a certain amount of Satoshis.

So, here is a personal review of Freebitco.in including my personal opinion on whether it's worth your time.
The Actual Faucet
Freebitco.in used to give a lot of Satoshis in its earlier years. I myself joined in 2017 and while I don't remember how much they were giving out anymore, it was certainly better than the current rates. Why? Well, the short answer is that Bitcoin's price rose. The long answer is that not only did the price rise but they also implemented a system that rewards people who gamble it on their site so they could get back some of the BTC that they give.

I have obscured my percentage but as you can see you can get to the next bonus reward by gambling what you earn. This notification appears every time you click on the faucet page so you can't miss it.
While the hourly standard reward might be low, it still offers you a chance to win some of their higher rewards which can even reach $200. If you're lucky.
Gambling - Betting, Multiply BTC, Lottery, and the Earn BTC feature
Betting - You can use the BTC you earn to bet on a lot of events or even deposit BTC if you want. Most of the events are sports-related (soccer, NFL, cricket, etc.) but there are other kinds of events like predicting award winners or predicting Bitcoin prices. You also get referral commissions on bets made by your referrals.
Multiply BTC - This is a normal high-low game where you bet on whether the number will be higher than 5250 or lower than 4750, while the number can be anything from 0000 to 9999. There are quite a few options on how this game can be played, making it more complicated for those who wish to do so. I would be careful with my bets there, however, because this has actually happened to me by playing the normal high-low game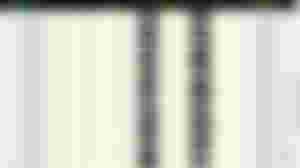 As you can see, you can bet 16 sequential times and get a number lower than 4750 all 16 times. For me, it doesn't matter if this is a product of a random algorithm or a scammy algorithm. While I believe it's the former it just means that, just with most gambling games, the house usually wins. And yes, I lost all that I had on the faucet at that time (which wasn't much) otherwise I would have tried a 17th time out of curiosity for how many sequential lows I could get.
Lottery - There is a weekly lottery and users can gather tickets either by using the faucet, by buying them or by wagering a certain amount of BTC. Referrals also give users tickets when they use the faucet. Just like any lottery, there are small chances of success.
Earn BTC - Hodling BTC can be lucrative, so many websites have enticing offers to convince you to do that on their website. Freebitco.in is offering users an annual interest rate of 4.08% which is attributed daily to the user's account. The only stipulation is that the user has more than 30,000 Satoshis in their wallet (0.0003 BTC). With deposits available, it is not a difficult amount to get. And they also pay 25% of what your referrals are earning on Earn BTC.
There are also other features like rewards, contests, and it's worth looking at the settings for the referrals because you can offer them incentives so you can both earn from the faucet. There's also the Golden Ticket lottery which can, according to the website, win you a Lamborghini.
So how good is Freebitco.in and is it worth the time?
I think that any old user will tell you good things about it. Personally, I'll say this: The current faucet payout is very low, and it's even lower if you choose not to gamble anything. If you're a new user looking to signup, just know that it's a good site but it will take you a long time to get anything of value, unless Bitcoin reaches one million at some point. That doesn't mean it's a bad site, it means that the time to accumulate Bitcoin via faucets is getting closer and closer to the end when Bitcoin is so valuable.
On the other hand, these are still free Satoshis you're getting, so as long as you realize that there's a small chance you'll get any good amount of BTC from it, it's okay to get the reward from the faucet. Besides, it takes a mere few seconds to get it and you can claim each hour. It is a legitimate site and I have personally cashed out so I know that the withdrawals are real.
(Author's Note: I am interested in people believing my review, so I will not be using a ref. link to show that I have no reason to persuade anyone into being my referral. That does not mean I am against them nor that I discourage the practice of people sharing their links.)