I have been on this platform for over 8 months. The fact that I joined here was also dramatic. I first found out about this platform through a stranger on Facebook. But I was dramatically introduced to him. We were introduced through a group of Dollar buy Sale on Facebook. Since our introduction, we have been discussing various issues. We used to talk about online income in particular. We share some sites from which we can earn at least a little. Then I used to work on different captcha sites, faucet sites, PTC sites. I wasted more hours unnecessary time on those sites every day. My desire to make money online was created a long time ago but due to various limitations, I could not fulfill my desire. Suddenly one day he (my Facebook friend) told me about a website. I ask him what to do there. He tells me everything. But I did not get much interest. The only reason is that I had no previous experience in writing articles.
But he gives me a lot of encouragement and says, "Well, you just try it, If you can't do anything you Leave those platforms and it's completely free. So don't worry ." I agree with him and ask him to give me the link to the site. He provided me with a link to the read. cash site and I immediately opened an account. That was the first stage of my Bitcoincash journey. It's been almost 10 days since I joined here and I haven't been able to publish any articles. 10 days later I first published an article on this platform but which I copied from Facebook. Which was actually beyond my knowledge. Later when I found out it was outside the rules of the site I stopped doing that. Lacking experience in writing articles, I was a bit frustrated and thought many times I would leave this platform. In the meantime, I have also received several payments from this platform. I was a bit confused. Because then read. cash point system was available. If we commented, if we published the article, we would be given points in return. At certain times, it would be converted into dollars. So I thought maybe we're getting dollars from the site. But if I picked it up, we would have to use the Bitcoincash address. But gradually all my confusion started to go away and I started learning about Bitcoincash.
I first learned about Bitcoincash through the Read. cash site and this is where my Bitcoincash journey begins. At first, I joined only to earn money. But gradually I came to know that read. cash is not a money-making site or not a freelancing site. The main purpose of this site is to promote Bitcoincash and raise awareness about Bitcoincash to people in all countries of the world. I think read. cash is very successful in that case. When I joined here 8 months ago, the site had only 5,000 users. But now read. cash has more than 50,000 users and many new people are joining the Bitcoincash network every day through reading. cash. When I joined the read. cash site 8 months ago, the fund had only $ 14,000 worth of Bitcoincash. But now it has exceeded $ 1 million. The huge amount of pledges come from @MarcDeMesel sir. And the main reason for him to add a huge pledge to the read. cash fund is his faith in Bitcoincash. I would like to thank marc de mesial sir and the entire read. cash and noise.cash team for their contribution to the concept and awareness of Bitcoincash to the people of the world.
As long as the journey on my read.cash site is exactly the journey with Bitcoincash. At first, I had a reason to join the read. cash site. But gradually the more I learned about Bitcoincash, the more I fell in love with Bitcoincash. I've always tried to join more people in the Bitcoincash network. Although I had to do it in a limited way. Because cryptocurrency has been banned in our country. As a result, it is almost impossible for me to promote Bitcoincash or raise awareness about Bitcoincash. But I was able to spread the idea of ​​Bitcoincash among my close friends and several of my Facebook friends. However, it can be a message of hope for us that the government of our country is currently focusing on blockchain technology. Hopefully, shortly, cryptocurrency will be declared legal in our country by this hand. In the last 8 months (read. cash) on the read. cash and noise. cash site, over 100 users have joined the Bitcoin cash network through me. I think many more have been added through them also.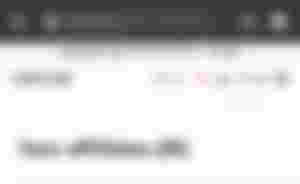 At first, the only reason I joined this platform was to make some money online. I had no idea about Bitcoin cash. I used to convert all my Bitcoincash earnings through this platform or any other means to my local currency. But then I did not understand the meaning or value of Bitcoin cash. Also had no idea about Hodl. I didn't think that through my small income from read. cash it could become my future. So I didn't feel interested to hold my earning bitcoin cash. I did not transact Bitcoincash before joining the read. cash site. However, I have used other crypto. But since the idea of ​​Bitcoin Cash was created, I have tried to save as much as possible for the future. But my luck may not be so good. Because that's when my computer was damaged and I had to repair it. A big part of my savings is to convert Bitcoincash to local currency to repair my computer. Then again I started to saving Bitcoin cash. But even then luck did not help me. @TheRandomReworder stopped visiting my articles. Which has been going on for more than 2 months. As a result, I'm very frustrated that my Bitcoincash journey may be coming to an end. However, I did not give up and I continued my efforts. However, many people have supported me in this depressing moment. I am always grateful to them. Maybe my Bitcoincash journey would have ended without their support.
@Telesfor sir @ErdoganTalk sir @Omar sir @georgedonnelly one of them.
There was also some of my friends who always try to support me. I'm always grateful to you guys.
I will give up all adversity and frustration and try to achieve my goal in a new way. Hopefully, my God and my destiny will help me. My frustration increases a bit when everyone is joining Club1BCH. Because I can't take this challenge with everyone. But now I am hopeful that before 2021 I will be able to HODL 1 BCH and become a member of CLUB1BCH. Maybe my start is too late but I am hopeful I will win at the end of the day. Everyone pray for me.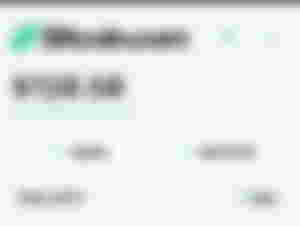 My current balance. I know it's a lot less than others. So the challenge is a little difficult for me.
We 💚 Bitcoin cash.
BCH for the win.
Bch is the future money in the world. So I wanna make my future by holding Bitcoin cash.
Here is my noise.cash account. Click here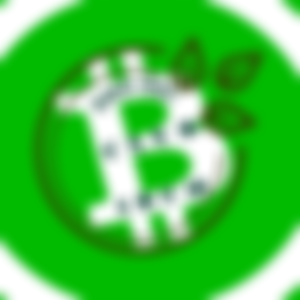 CLUB1BCH challenge accepted.