In your hands you have the power to choose which tools to feed your life with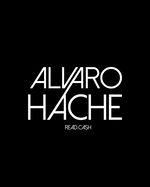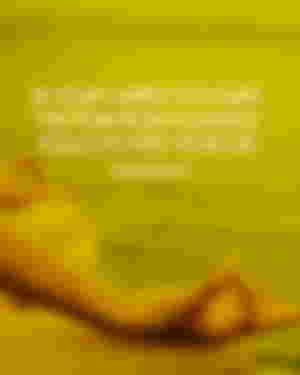 "Love, justice, fairness, equality, discipline, joy, happiness, faith are more than values, they are privileges"
The years, especially the 40s, come loaded with a lot of wisdom, because although we do not want to learn and accept the lessons, life puts them in our way until we learn them, wisdom is that set of knowledge, aspects and elements that we have towards certain topics and areas of life, which even make us experts, it should be noted that it can be implicit in the advice and experiences of others, obviously it depends on each person, their concept and their criteria of life to learn through the lives of others others, since it is evident that one does not experience in the body or in the head of another, but people and experiences are an excellent mirror, they are an excellent warning of caution to redirect, to vindicate ourselves, to rethink our plans, in the end everything in life will be under your control of decisions, in the end you choose, you choose the right path for you, but you must be aware, responsible and respectful of yourself and those who can affect you. take your stock first to North Dakota.
As I said, the years do not pass in vain, stepping on 40 is not easy, it is a middle age, where we see how youth has gone, although obviously it will always be remembered, where even the physical changes are more than evident. , for many a total chaos, because we think that youth is eternal, one of the greatest fears of human beings is obviously getting old, that the years pass, that the years tremble, although it is difficult to accept it is extremely natural, they are processes that sooner or later we will all pass, we will all have to face, particularly as a man I feel that it is easier, personally it is easier for me to accept the passing of the minutes because I feel that I have lived to the fullest, in my way and in my lifestyle, life itself is worth the redundancy, the years make us understand the true essence of it, the true objectives and one of them, the greatest and most general for all of us, is that we come to learn, unlearn and question ourselves, a repetitive process that will make us find greatness, it will not make superior beings, people more aware of the tools they have and those they lack, also little by little time gives us the tools we need.
One of the most valuable things I have learned over time is to focus my mind, many times unfortunately we are focused on everything except what is relevant, even at times we are living great experiences and our mind is wandering around the world, we are everywhere except where we really should be focused, we should be attentive to everything, but especially to what happens inside us, mostly we ignore everything that concerns our interior because it terrifies, mainly terrifies not having tools or knowing how to manage our feelings, our thoughts, but by being attentive, by being aware, it allows us to take an important step, a step that brings us closer to finding tools that help us to successfully reset our mind, abandon expectations, another great life lesson that I have managed to forge in my 40s. years, because I learned that our greatest enemy lives in our minds and is born especially when we decide We gave overthinking, but not only that, imagining without raising awareness, imagining taking everything out of context, therefore accepting things as they are, is the first step to a full, calm, and happy life.
Control is another aspect that we must give up, things are not subject to happen as we wish and as we dream all the time, certain inconveniences can occur that can uproot these first fruits, when we focus on everything being as we wish we would be attacking nature of life, we must be able to let be, in the end everything has a purpose and it is always in our favor, as you can see, they are lessons that are the basis for life tools such as gratitude, being fully aware of what surrounds us, of what we have, is for gratitude to be our number one mantra, giving thanks should always be our daily bread, saying, thank you, is an extremely powerful prayer that has the ability to attract into our lives what same or more amounts of good things, I hope you can always be aware of and grateful for everything around you, you are very lucky, in your hands you have the power to change EVERYTHING that makes you feel dissatisfied, remember that you are the captain and the developer of your destiny.
"It is a privilege to live all the experiences to which we are destined since they are the glorifiers of our humanity and our personal strength"
Thank you for reading!
Doubts are given away in this space!