A great comeback into the blogging world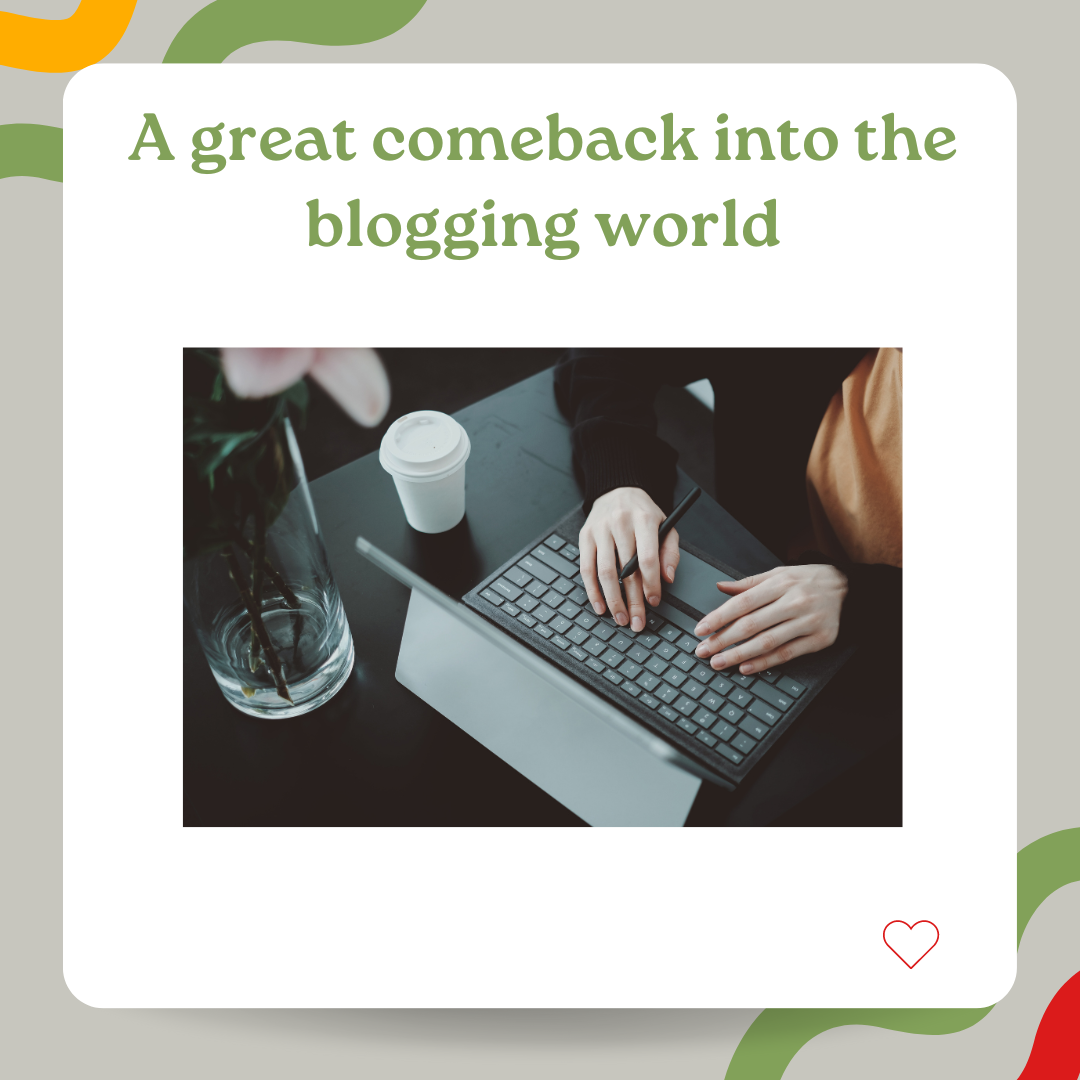 Blog:247-1st
Date :June 06,2023
Time :11:26am
I've been so busy with my other side hustles as I venture into the vlogging world and being an affiliate marketer. It's been 3 weeks since the last time I publish an article here and honestly, I miss writing. Vlogging is totally different from blogging.
Two different worlds yet it both requires your time and effort for you to be successful in each field. In vlogging the advantage is you can speak whatever language you are comfortable with but of course just like in the blogging world we will always try to speak English so everyone can understand.
Vlogging, especially doing live makes me feel happy and connected to people. Especially I am alone and not busy at work I feel like I am talking to everyone who is willing to listen to me. I can be the normal me. Talking to people, and interacting with them listen to my stress as my mind was always busy.
So after being away from the blogging world for 3 weeks, I decided to come back. I don't know if other users will still have time to read and upvote my article yet I still try my luck to make a comeback. Yesterday I decided to write and publish an article in Hive. I didn't expect that I will be curated by OCD since I already powered down a few weeks ago. But to my surprise, I get a bit of upvotes from other users yesterday. It makes me feel motivated again to continue writing despite being busy with my other side hustles.

I suppose to write and publish an article here yesterday but I didn't get the chance to think of any topic on what to write so thanks to my other blogging journey I had a topic for today.
Ending thoughts
I will always be grateful that I am part of the blogging community. Not only because it helps me financially before but I've a lot from all the articles that I have read and I gain a lot of virtual friends.
I miss you all
That's all for today and have a wonderful day everyone.
Photos used in this article are all owned by yours truly unless it is stated.
Lead Image and thumbnail edited using Canva
To my ever-dearest readers, upvoters, and likers who still continue to support me up until this time, thank you for your precious time and for your efforts. I love you all.
Hivers let's connect: https://ecency.com/hive-109667/@bigeyes2012/let-me-introduce-myself.