Converting a Traditional Drawing to Digital
Hello everyone, I have not uploaded anything for a long time and I want to tell you the process I did to convert a drawing I did to graphite and I converted it to digital with the application IbistPaint X, which I found a tutorial, which teaches the process of an art style called Glowart, I have seen several drawings of this theme on Pinterest when I've been looking for reference of drawings that I wanted to do either of specific characters and I always find them with anime so I wanted to do it with one of my drawings that I have done of anime, I found one that I liked, I had passed it to black and white, during the process I did not like it at all so I kept looking for another drawing that I had done.
Looking through the catalog of drawings that I have done I found one that I had done in black and white, it is the following one that I am going to show you next.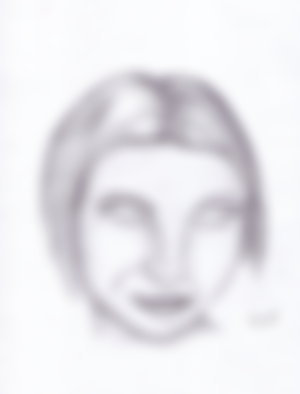 At this stage I started with the tutorial, first I created a black layer and placed it in front of my drawing with an opacity of 30% and then I selected a specific color, I chose the turquoise color since I had to place one that was clear, I was adding in the areas that seemed convenient to me of the reflection that causes the light.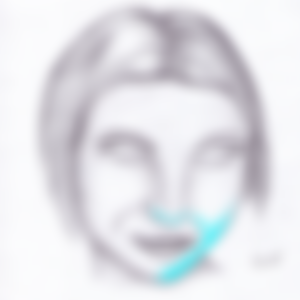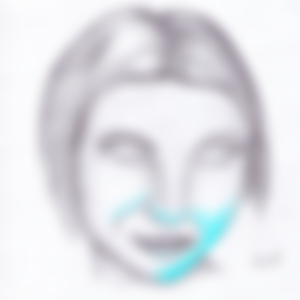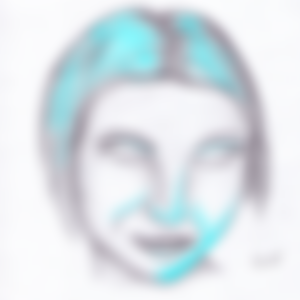 I was realizing that it was not looking anything like the tutorial, then I realized that the black layer is not in the right position hahahaha.
At this very moment it occurred to me to add something in the eyes, to practice the coloring and I selected a vinotint color and I added a darker tone and finally the black color and then apply the blur.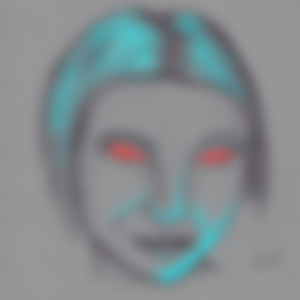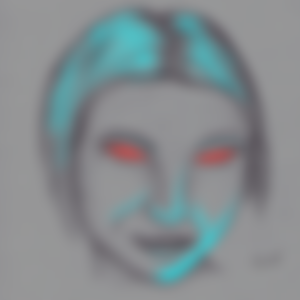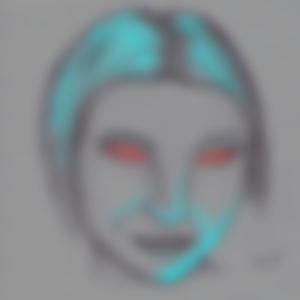 The process was not so easy because I want to get used to all the tools and continue exploring this world of digital art. Currently I keep watching video tutorials to keep learning.