First of all, I want to apologize for not being that active in the last two days many articles have been on hold on the Cryptocurrency and Blockchain community, but I will do my best to uncongest it and the ones following the rules will be finally accepted.
This last days was epic on crypto sphere and many enthusiasts like me, who love decentralized platforms to exchange assets received a big pay check, that somehow helped a lot to compensate the "high fees we have been paying" to send or exchange tokens in ETH network. The stimulus check is big and I bet that many used it to create more wealth with it, if someone just missed the airdrop, I recommend to check if your Ethereum wallet address is eligible, note that in order to receive those 400 UNI~$2600, you need to be sure that you used at least few times the Uniswap exchange before September 1, 2020.
Of course I grabbed mine and actually helped a lot, but I was about to miss it due to gas fees, as known Uniswap need gas fees in ETH to receive, send, convert or even add liquidity to the protocol, and 2 days before the UNI release I used all my ETH to purchase more tokens and I was out of gas, my BCH account also was empty, but my good friend @T88888 sent me some and I could reclaim my 400 UNI tokens.
Well I bet that many of us who have the opportunity to grab the assets used them in different ways, some used it to purchase some goods, pay bills, buy some stuff to remember the airdrop, but I preferred to invest, yes to put that money work for me!
With that concept in head I exchanged 75% of the amount and used it to purchase more BAT tokens, 1UP tokens, LRC, Ethereum (ETH) coin, DAI stablecoin. The amount gave me space to organize my portfolio of assets and the best of all I used some to provide Liquidity to ETH-DAI on Uniswap and with that earn my share of 0.3% of all trading fees in the pair, and this isn't all, I used my LP tokens to earn more UNI tokens, so I am expecting to earn even more in long term run!
I hope you guys also made some powerful investments and in future could benefit from them, remember it's good to maintain a good and diversified Portfolio of Cryptos so you can make more and more money in time, don't eat all you capital put it working for you...
So, what you did with your 400 UNI tokens worth more than $2600?!
Let me know on the comments, have a wonderful Saturday!
Stay tuned for more exciting news, download the Brave Browser to earn BAT tokens for watching non intrusive ads, subscribe for more updated articles, take care.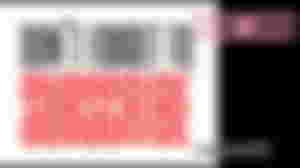 Sponsors of alberdioni8406