Meet Marc De Mesel, a seasoned investor since 2008 and a legend in the Bitcoin Cash space
In the continuation of my articles dedicated to prominent figures in the Bitcoin Cash community, today I will highlight one that for those who are in the Bitcoin Cash ecosystem needs no introduction as he's a well-known person and also a great investor, both in the Bitcoin Cash space, stocks or even in other types of cryptocurrencies.
I'm talking about Marc De Mesel, an unwavering supporter of Bitcoin Cash as well as an investor in several projects that are spread across the Bitcoin Cash ecosystem. Marc De Mesel has an endless amount of projects that he put his money into because he believes Bitcoin Cash is Bitcoin made at its best, his donations are widely known and he gives them away just to see the Bitcoin Cash currency be well used in the world, after all it's the best decentralized digital money that the world has seen so far, Bitcoin made in the best possible way and that everyone can have access to because it has cheap and fast transactions.
To better understand his passion for Bitcoin Cash, let's first understand who Marc De Mesel is.
Marc De Mesel is an investor since 2008, who bets on the crypto and stocks world. He has a business philosophy in which he bets on holding investments for a long period of time, where they go from undervalued at the time of purchase to being overvalued when he decides to sell. Marc is a Belgium citizen, that grew up in an area called Flanders, northern Dutch area and his legacy as an investor begins when he receives his family inheritance and starts investing in the asset market.
Marc De Mesel is inspired by leading figures in the financial space such as entrepreneurs Roger Ver [known name in the Bitcoin Cash space], Bill Gates, Elon Musk himself and a range of luxury investors such as Marc Faber or even Roland Vandamme and many others. Being an inspiration to many, Marc also drank a lot from thinkers such as Nietzsche, Ludwig Von Mises, Ayn Rand etc to learn valuable lessons of life, investments and more!
Marc in his day-to-day likes to browse the web and follow various topics that are presented and watch videos for example, exotic women, supercars and a multitude of subjects that keep him up to date with how the world is going.
[Above video from Marc De Mesel 'My Heroes' playlist on YouTube]
Marc De Mesel is an experienced investor and the investment philosophy he follows has provided him with considerable returns. In the crypto space he has been since 2012 as I mentioned above, but he also had a disappointment with Bitcoin Core (BTC) which motivated him to get rid of it and bet on other crypto assets. The bad attitude that certain people in the Bitcoin Core community had towards other coins in mid-year 2013 led him to take a firm stand towards that hostility.
At the time, Marc had already realized that in the future there would be competition between currencies and that would bring out the best among the people involved and open horizons for investments. But as the years passed, the Bitcoin Core community became Maximalist, practically trying to outshine other emerging coins, and with discussions around incrementing a larger block that gave rise to Bitcoin Cash, Marc De Mesel finally found a coin that would continue to be the best Bitcoin with cheaper fees also fast transactions and Invested big in 2017.
Marc De Mesel has a great role as a funder and promoter of many projects that are in the Bitcoin Cash ecosystem, he has donated to several Flipstarters and countless projects, he is also a sponosor of many others including Bitcoin Cash Node (BCHN). In his investment philosophy he encompasses several ways, one of which is the Bitcoin Cash adoption factor and with this motivates him to make donations as well as fund projects that can allow more people in the world to use Bitcoin Cash.
One of the projects that Marc De Mesel bet big on was read.cash, where he invested $1 million in order for more content creators to be able to share articles and receive rewards in the form of Bitcoin Cash, driving adoption by more people around the world away. As if that wasn't enough, Marc also invested heavily in noise.cash, where he made it possible for that Twitter-like platform with the difference that users have more writing space and receive tips for their content, all so that Bitcoin Cash could reach more people on the internet and cover more users in the planet.
Marc De Mesel is an inescapable figure, unmistakable in the Bitcoin Cash ecosystem, for his charisma and donations that cannot be compared. He has given countless tips time and time again, ranging from mere dollars worth in Bitcoin Cash to thousands of dollars in the currency.
I can bluntly say that Marc De Mesel is a legend in the Bitcoin Cash ecosystem, the donations he made have already changed lives and the funding for projects that he believes in and bets on are making a big difference in the world allowing more people to know about Bitcoin Cash .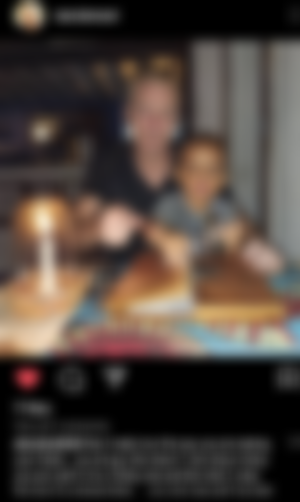 In addition to being a very social person, Marc De Mesel is also a father dedicated to his children and does not hide the affection he has for his children, he has shown countless times videos in which he shares with the world the affection he has for them. and with girlfriends. Adept of polygamy Marc also believes in procreation but only when the parent is able to maintain the family.
In the world of Bitcoin Cash, Marc is a prominent figure in the community, but today he has not published much than before but he never fails to make himself felt on Twitter and noise.cash where he has regularly left his comments and opinions on various subjects in the crypto market and traditional. For me, for example, it would be cumulus to talk about important figures in the Bitcoin Cash ecosystem and not mention Marc De Mesel, the person who does and continues to do so for Bitcoin Cash to be recognized as the real Bitcoin.
Marc De Mesel is an inspiration to many and the community as well as myself, we thank him for everything he have done to load Bitcoin Cash and put it in its rightful place in the crypto world.
Find more about Marc De Mesel on the links:
Twitter - https://Twitter.com/marcdemesel
noise.cash - https://noise.cash/u/marcdemesel
read.cash - https://read.cash/marcdemesel
Instagram - https://instagram.com/marcdemesel?igshid=YmMyMTA2M2Y=
YouTube - https://m.youtube.com/c/MarcDeMesel123
Find me on noise.cash & Telegram and let me know who want so see featured in the next article about prominent figures on Bitcoin Cash space.
Sponsors of alberdioni8406