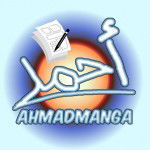 Bokutachi no Remake is one of the better Summer 2021 anime, but the Light Novel isn't well-known in the English-fandom space. The LN has 9 Volumes as of the time of this blog writing (July 2021.)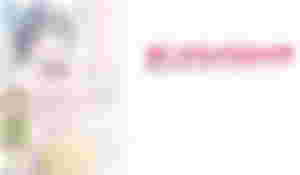 There are no official English translations for the Novels. Only 3 volumes are fan-translated. The Manga scanlations are up to date, but it's only ahead of the novel translations by a few chapters.
For the moment, we don't know how many Light Novel Volumes the anime is adapting in this first season. A common prediction by fans is that it'll adapt ahead of the current manga chapters.
The anime is the only version of this story that is available in English in an official manner. #Crunchyroll licensed the anime for the English audience. You can watch Bokutachi no Remake Subbed here.
There are no dubbed version of this series, and personally I doubt there will ever be one, as this anime isn't aimed for the target audience that consume anime in dubbed fashion.
---
Tl:dr -> Manga Scanlations websites! DYOR.
Since there are no official translation for Bokutachi no Remake, your only option as for the moment is to look for the Manga in scanlation websites.
I don't want to link to a specific website but you'll find a list of all the scanlation groups who have worked on this manga on MangaUpdates.
---
Tl:dr -> Vol.1 Prologue up to Ch.3 - Vol.1 Ch.3 to Vol.3 Ch.1 - Vol.3 and up.
The Light Novel translations are a bit tricky. So, far three translators have picked up and translated parts the series. These groups are separate and their translations aren't the easiest ones to read in my experience.
As with any Novel, you can see all the translation groups that worked on each one on Novel Updates <-- This Link will always be more up to date than my articles.
The first group is Yado Inn. They translated the first three chapters of Bokutachi no Remake Volume 1. [Links for all chapters here.] The translation is pretty clean but it seems they dropped the series.

The rest of Vol.1, all of Vol.2 + parts of Vol.3 are translated by [ExiaRevival] The translations are NOT organized, and the reason they are on Patreon is because the translator didn't want to make a blog. This probably the clunckiest translation I've read online, but I'm okay with it because the translator comments are so fun to read. Try to find the chapters you want on this page.

SeiRei Translations is the current translator working on Bokutachi no Remake. They're still working on Volume 3, but they're releasing chapter parts regularly. With their latest release being less than a week ago. Here's a complete list for the chapters released so far.
---
Finding translations for works you love online can be hard. Of course, if you can, you should support the original creator. Here's his Amazon Page.
If you're interested in more Bokutachi no Remake you can read my First Impression/Review of the anime, My Opinion on Kyouya's "Failed" Run and The Spin-off the anime used as basis for the first episode. For now, I wish you all a nice day/night. Meet you in another article.
---
Post image is made with Canva. Using LN's Vol.3 cover.

This article is also crossposted on Hive's PeakD.