My NFT'S collection(Opensea)
I was Started collecting NFT's Last December 2021 .My friends Invited me to Join a Group on Facebook .In that gc, many people give out NFTs so I can collect various nfts. the others have giveaways so to those lucky will be given. I'm always not selected for giveaways but it's ok I don't lose hope the day will come when I'll be lucky. there are also others who post but don't give out because they also have a limit, they are only give a few Users!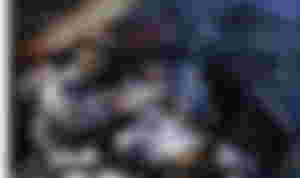 We are Lucky to have generous people,even if you dont know them but they are still ready to share whatever they Have!I would also like to make NFT's but i really dont have any talent to do that,So i'm just imprrssed with the Good ones Creators!There are Also many sites with Free NFT's i Also joined those Like this Site https://expo.chikoroko.art/referral/zcvep8z7l2 its a Free site you can claim Free NFts everyday!Ived already collected alot here 69pcs NFT's they are so cute.Soon we can transfer it to Metamask Wallet,we must waita Little longer,maybe i'll be able to sell it here.
They also have a group in the Telegram,they're always updating.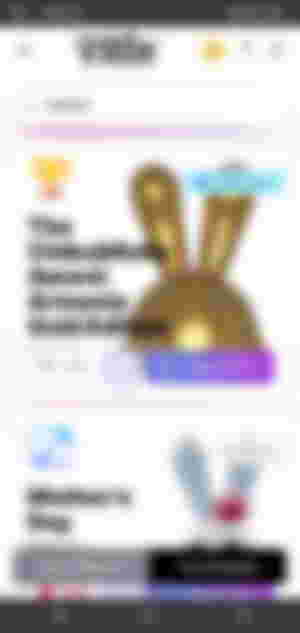 More to wait to be collected,its a pity because i have a lot of uncollected super rare and rare NFT'S more Because many users are Waiting for that drop .Its really only minutes sold out right Away you are lucky if You claim it Fast.I also want to share it here. Maybe you want to claim as well nothing will be lost because its just a free,we are just hopping to this project become successful!
In the hardships of life today,any sites,as long as Free lets grab them who knows Lets get lucky too.There are also many scammers now so lets be careful its hard lest we be easy.Especially with investments that are spreading a lot ,i haven't move on to an investment that my brothers and sisters have Joined.Because at first the speed was still good,the speed was able to get out anytime.But as time went on,it suddenly faded ,because before there pay put was supposed to Be Cash,what they sis was made into a token,So now there is no more Its A Failure,Others have not been able to recover!
Its a good thing i only invested a little,but its also a pity because i worked so hard for that money i invested.It was my saving when i was still working.Its a good thing thing i was able to get out once but still have loss because i only took half of it and then i invested the other half again ,They used to make token at their estimayed price is 5 pesos per pieces and now they dont even reached centavos my God.
So its scary with investments now but not all of them but just avoid for me to to it again so that incident won't happen again.But that can't really be avoided with life!So now im on with free sites and earnings,its hard for me to end up in scam again,with free sites,even if its a scam,it doesnt hurt because you Haven't released any investment.Just be really patient until you find the Real paying and you'll earn like of the NFT'S.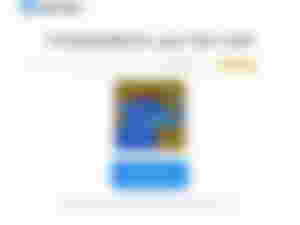 I was surprised when I checked the email, thbuiat's what came up to me, this makes me happy because even if you just claim him on free sites. It's been a while since it was sold on February 11.Its been a long time since it was sold,I miss reading this kind of email.I hope i can sell my others NFT'S there,I have alot listed On opensea,but buyer haven't noticed anything yet,but its ok patient is the key,The day will come when it will sold all in gods well!
I also met an NFT's creator.shes a good person.She always share her nfts,i always talk to her via messenger,shes a new creators and she need a support for us.so that her works my be known .If yOu want her nfts must visit in facebook https://www.facebook.com/profile.php?id=100073616541462 you can support too in twitter https://twitter.com/indoj0ngeren?t=9NZsvPEDafqOsenZWchCoA&s=09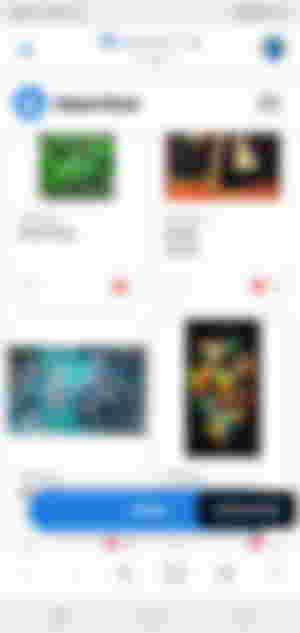 she ask me whats my Favorite color and I told her i love Green Because of BitcoinCash heeheh thats why she Gave me Green NFT and i love it .she gave Me Maybe 15 pcs or More for now !the rest she did nft was about a person's Feeling,Be patient.
Be patient. Be persevering. Be expectant, as your journey will lead you to great things.
I would like to give some advices for those who are starting in the NFT'S world and want to invest in it.
1.)Check the roadmaps amd dont trust in those who make big promises about revenue,super vediogames,hollywood movies etc.Trust in realistic roadmaps,step by steps Less or more.

2.)Try to find NFT projects early.Those unknown projects that are not very famous yet is the best way to take big profits in the future .You know,when your friends talks you about a projects he heard on media,its too late.

3.)Invest in nee ideas,today there are a lot of monkeys,pexels check out new ideas.Look for the innovation.

4.)when you find a new project,contact them and make question about the project.Dont be shy,make a lot of questions and know them.
Thoughts!
If you want to achieved something you Have to work hard for it first because not everything you Can get in Quick.
https://www.facebook.com/lenyrosebaloro28
https://twitter.com/Tisay_aqoh?t=kUCTAK_gzPVDg7-xFJJsGQ&s=09