Morning Feels
March 10, 2022
This morning, I suddenly missed my Nanay , not that I don't miss her everyday but what I felt earlier was very different. I really just wanted to hug and kiss her. I lost her last May 9,2017 , my last memory with her is very precious to me.Let me share it with you.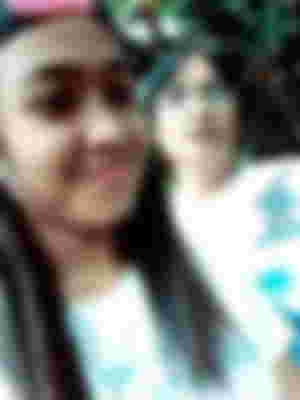 I am the youngest among four siblings, 12 years gap from my Kuya, I was treated like a baby by my Nanay. My grade school life is like eating a cotton candy, it was just soft and sweet, I never experienced to have hard times because Nanay was always there for me. She never obliged me to do most of the household chores, I wasn't proud of that seeing that my childhood friend can already do that in our early age but I didn't mind, I just thought Nanay loves me so much and maybe she doesn't want me to get tired or maybe it's not still the right time to learn that for I was just in grade school. I love my Nanay so much and God knows how thankful I am for having her as my mother.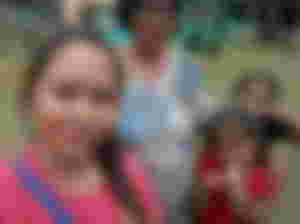 When I studied college, she wanted me to take her dream course for me I was just so eager to make her happy so I took it for her and never complained. I have my boarding house but I went home almost thrice a week just to see my Nanay, I can't stand being away from home for a week without her. Everytime I went home, the first thing I would do is to hug and kiss her( yes, It may sound weird knowing that I am in college that time but still wants to be treated as a little girl ). I just wanted to be near with her always, gladly ,because Nanay was still sweet to me. Whenever we were in the kitchen to prepare meal, she danced with me just like a little girl and thatbwas heaven for me. Her hugs,kisses and even just her presence is like a heaven to me.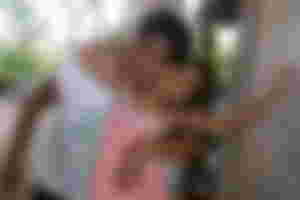 In short, I considered my self lucky. Until May 05,2017 that was summer vacation. Nanay was just talking with her bestfriend outside our house while I was preparing the dinner when suddenly her friend called out that Nanay can't talk and move and wasn't responding to us. She was conscious but can't responded to what we were saying. We rushed her to the hospital and found out that left side of her body was paralyzed. I was so devastated at the same time scared for the what ifs that time, but I bever showed her my weakness. I tried to be strong for her, I was hands on in taking care of her while waiting for my siblings to come home. It was just me and Tatay that time and I strongly believed that Nanay can pass through that challenge,knowing her she was a fighter and I am so proud of her.
May 8,2017 at exactly 1pm , the doctor suggested that Nanay should undergo CT scan unfortunately it was not available in the said hospital so she was referred to a more equipped hospital.
After her CT scan, we went back to the hospital to wait for the result. I was told to eat my lunch although I wasn't hungry. 2:50pm I received a phone call, I didn't waste any second I immediately went back to the hospital just to witnessed how my Nanay fought really hard for life, I was so scared that it might be the last moment of her life. I went to her, hugged and kissed her with all my heart. I told her not to be scared when in fact I myself was very frightened on what's gonna. I know deep in my heart that Nanay was already tired but I just couldn't let her go, not yet. I have so many dreams for her and I want her to witnessed every milestone of my life. I could still remember her glanced at me in the hardest time of her life, I felt sorry for I was being selfish that I only cared for my feelings. I told her that I will be okay and that I will be strong, I told her how much I loved her and how much I want to be with her all the time but if she was tired, I am now letting her to rest. My words were like a trigger, after just a few minutes, Nanay took her eternal rest, leaving me devastated. It was nightmare for me. To wake up each day without her, to leave home and went back without her, to be in the kitchen without her, to do everything knowing that she will never be there to hug and kiss me. But part of me was happy thinking that she will not suffer anymore.
I know God has a good plan for Nanay better than mine, so I surrendered it all to him. I might not have any chance to see and talk to her but I know in my heart , the memories we shared will forever live and that I am contented with that.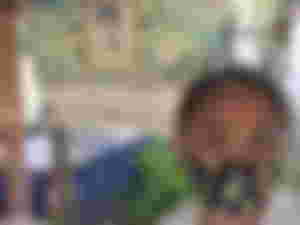 To my Nanay, thank you so much. I can't find the perfect word to describe how grateful I am to you. I know that you are always with me in every step. I LOVE YOU SO MUCH Nanay and I miss you big time. I just can't wait to finally see you again.