2nd Dose of Astracenica Vaccine? No Problem
I woke as early as I can to get prepared because this day is our 2nd dose vaccination of Astracenica Vaccine. As always I do get woke at exactly 6:00 because we want to go there early with my mother. My mother prepared break fast for us before we leave my mom want to put food to our stomach so that while we waiting in the area we didn't get early hungry.
She prepared a rice with egg that called in Tagalog "sinangag", 3boiled eggs and also my coffee after we take break fast I go to our rest room or CR to have a shower a cold shower from the morning...HAHAHAHA. It feels like bruhhh just like I am putting a ice cold water come from to our refrigerator.. HAHAHAHA.
After I got shower of course I got toy room and try to fix my self to be a handsome man...hahaha just kidding I am not a handsome I just want to be simple men living in this earth. After we get prepared me and mother are ready to leave our house go there in vaccination area.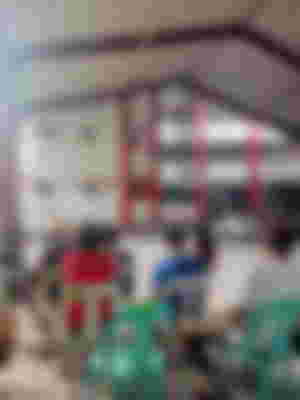 We reached the school that we gotten a first dose of vaccine but now? Because of face to face classes this school is longer to be use so that the guard said to us that we are gonna ride to a shuttle bus to go in the place of McKinley Venice because they have moved in that area.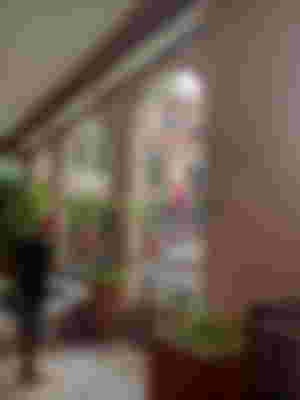 After a few minutes we reached the area of vacation site and while we walking to go in screening area I take a shot of pictures before we get there.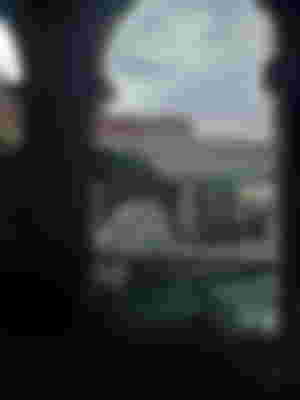 If you look at the picture you can say that you are in Paris because of that color of water are so good and unique. Let me tell you something that is not a swimming guys that is like lake and have a boat to rent if you want to have experienced that feels you are in Paris because of this look like.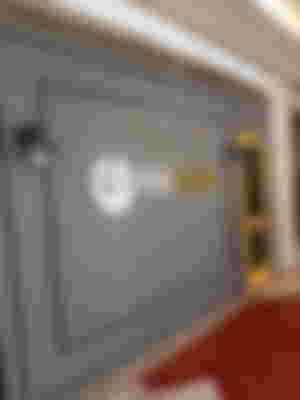 Let's go back to my story telling, as I expected it so many, several people here are going to have a 2nd dose of vaccination, I just thought that this is only for 2nd dose vaccination but it's like there is a people getting their 1st dose and also the booster shot.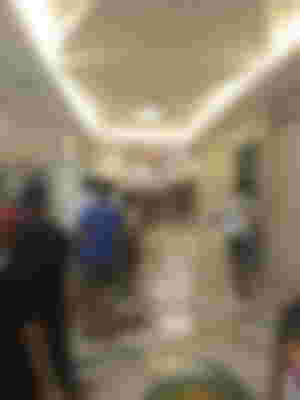 If you loot this picture that I captured there so many people that are gonna be have a 2nd dose and the first, booster shot are separated from us.
While we are her in the waiting area I open my read.cash to read and leave a comment to their articles. The processing of vaccination are too slowly because again? There is a 2 only doctors that putting Vaccine in our buddy and that is one of the reason why it take slowly and also wasting our time.
While we waiting the process I saw a girl that snopping to me and I noticed her that she is a cute girl while she keeping doing that I just take also my eyes to here and see her reaction and them I didn't expect that I saw her that she's smile on me while she keeping doing snooping on me.
After a several hours of waiting we reached that area of giving the forms of vaccination to fill up with our selves. After that one of the staff in vaccination area yelling that get our vaccination card to collect by them because they are gonna do stamp on our card but one thing big mistake of my mother I am searching my card but there is not in to that of my mother and I ask her "where is my vaccination card why this card named by apple (my youngest brother) and my mother got shock and she thinking if that is the card on the table in our house she though that card is for my brother so that she decided to leave that card with seeing the name in card.
So I don't have choices I decided to go home again to get my vaccination card. While I am going home again and trying to get out in the place of McKinley Venice,. I just take a shot of pictures in the beautiful place in Venice.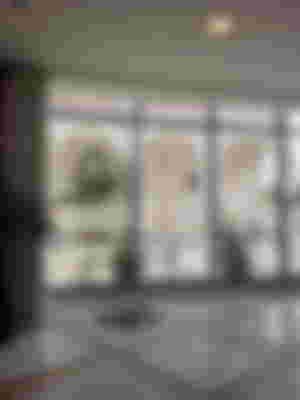 That picture like a church but I do think so I never go there before.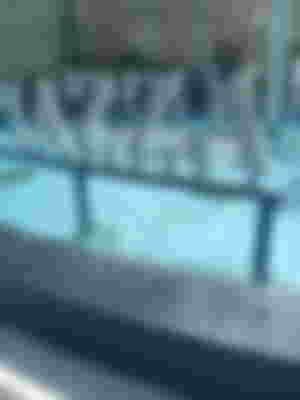 Do think that Is s swimming pool? No it's not it just a water falls and namely McKinley venice.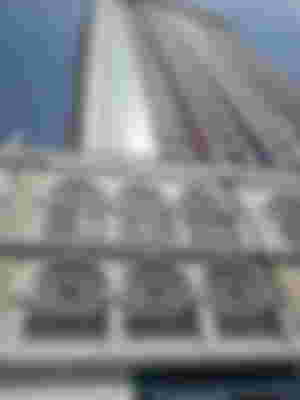 While I am walking to go home I saw this condominium and a take a shot of photo because it sow beautiful and the designs of this building just like the span yards and that is got me to take a photo of this building.
I reached my home at exactly 11:00 am and as I expected I saw my card in the table that have of my name so that I got again faster as I can to go there in vaccination area. It good to know that of the assisting person knows me that I get back to my house to get my card so that he never me have a lined up with other people and guide me to my next step to have a shot of vaccine.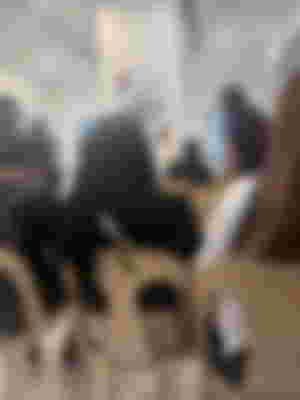 While I am waiting to my turn to inject the vaccine I saw this girl in front of me and she's cute girl and besides of her is her mother also and her mother is beautiful also. I take a picture of her without her permission so pleas guys be quiet... HAHAHAHAHA.
After that we reached and done our 2nd dose vaccination and my mother waiting on me in the exit area. At exactly 1:00pm we feels so hungry so that we decided to have lunch in Jollibee.
That's all guys I just want to share what happened to my Monday and also to share what I have been done for this day, thank you for keep reading this article of mine and also your supporting to me, I really appreciated. I hope also you are done or take the first dose of vaccine. Keep happy always as I am.
P.s. Keep your goals in your mind and learn how to achieve it.
March 07, 2022
Monday
Author: Zony


Lead Image from: Mr. Zony