Unmasking the Darknet: U.S. Law Enforcement Agencies Create Task Force Aimed at Crypto Criminals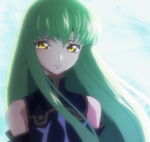 The creation of the Darknet Marketplace and Digital Currency Crimes Task Force by five prominent U.S. law enforcement agencies reflects the commitment to combatting criminal activities involving cryptocurrency and the darknet, aiming to safeguard individuals from financial losses and protect against various illegal activities.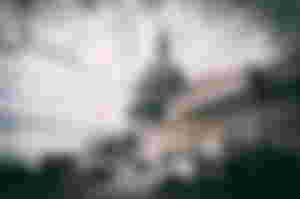 On June 15th, a group of five U.S. law enforcement agencies have partnered together to announce the formalization of the Darknet Marketplace and Digital Currency Crimes Task Force.
The U.S. law enforcement agencies involved in the creation of this Task Force are:
Drug Enforcement Administration (DEA)

Internal Revenue Service Criminal Investigation (IRS-CI)

Homeland Security Investigations (HSI)

U.S. Postal Inspection Service (USPIS)

U.S. Attorneys' Office
The mission of this newly formed task force is "to disrupt and dismantle criminal organizations that exploit the appearance of anonymity on the darknet or use digital currency to facilitate criminal activities, such as drug trafficking, money laundering, theft of personal information, and child exploitation."
The Darknet Marketplace and Digital Currency Crimes Task Force is mainly focused on "cryptocurrency-enabled" crimes and to "dismantle criminal organizations that use these new and emerging technologies".
"IRS-CI is increasingly dedicating more investigative time and agent expertise to tackle darknet and cryptocurrency crimes. Our agents excel in addressing sophisticated cyber-related schemes and are up to the challenge of locating and apprehending criminals who try to hide in the digital world."
- Al Childress, IRS Criminal Investigation Special Agent
Highlighting just how involved crypto is with criminal activity, Homeland Security took to Twitter to let the people know that $4 billion in crypto has been seized in just 2022.
It is important to note that the $4 billion figure is only for investigations made by Homeland Security; assumedly the grand total of crypto seized by all U.S. law enforcement is much higher.
"HSI and our partners have been working at the forefront of combating criminal activities facilitated through the use of cryptocurrency on dark web marketplaces and other anonymous platforms. This task force will have impactful repercussions on those criminal operators who attempt to grow their businesses and launder the illicit proceeds through advancing technology. HSI looks forward to growing in this investigative space alongside our law enforcement partners."
- Scott Brown, Homeland Security Investigations (HSI) Arizona Special Agent
Just what we needed, another Law Enforcement Agency to apply even more pressure against the cryptocurrency industry. Although, I hope I am wrong and this agency will strictly only be investigating crimes that happen to involve crypto, like they say.
However, with the Securities and Exchange Commission (SEC) currently leading a crusade against crypto, it is hard to trust any law enforcement agency getting involved with the cryptocurrency industry.
I guess if I look on the bright side and try to find a silver lining, it would be nice for this agency to take a crack at the billions of dollars being made via criminal activities.
I have to assume that a lot of that money is stolen or scammed from normal individuals. Therefore, it would help a lot of people avoid losing their hard-earned money, and sometimes their entire life-savings.
If this Darknet Marketplace and Digital Currency Crimes Task Force is actually able to protect U.S. citizens and their money, without being a corrupt agency like the SEC, then I would certainly welcome that.
---
What are your thoughts on this news?
Are you for or against this new Task Force?
Do you think this new Task Force will affect Darknet and Crypto-related crimes in any meaningful way?
---
Check out my Socials: https://linktr.ee/zerorequiem0x
See ya!