I'm new to read.cash. , starting with some friends who posted articles on read.cash from there I was curious about the platform my friends were using, I tried to learn about this platform, then I ventured to create my user account. I hope I can follow in the footsteps of my friends and can feel what my friends feel. Hehehe
Account name
I am Zams31, sorry this is not my name, Hehe
I deliberately took a cut from my son's name, which I think is more interesting and easy to memorize than my real name. haha
Account photo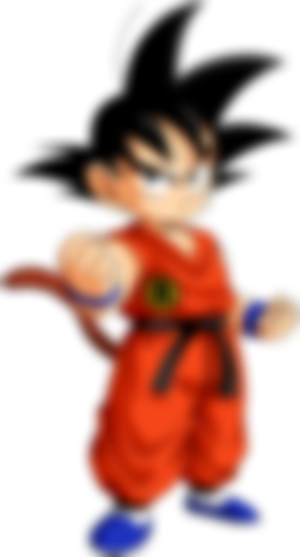 I purposely used a profile photo of one of the famous anime characters, namely Son Goku, hehe who doesn't know him, he is a strong anime character, besides this character reminds me when I was in elementary school, I'm most happy if the end the week will come because this anime movie is what my friends and I are waiting for, usually I have to go to a friend's house on Sunday just to watch the dragon ball anime movie, because I don't have a TV myself, Hehe
As is known in the past not many people who have a TV only partially.
Interesting facts about Dragon Ballz anime movie
Besides being an interesting film, it turns out that the Dragon Ballz anime film has some interesting facts that have made this anime film loved by many from the past until now.
Dragon Ball is a Manga and Anime created by Akira Toriyama which was first released in 1984. And two years after it was adapted into an anime, namely in 1986. The plot of Dragon Ball tells the story of Son Goku's adventures with his friends in finding the seven balls. a dragon that can grant any wish.
And since the manga was first released for almost four decades (1984-2022), this series is still in demand by many people. And this can be seen from the many titles of games, TV series, merchandise, or feature films which are adaptations of this extraordinary work of Akira Toriyama.
1. Inspired from famous movie
As a manga and anime that is known by the entire world community, the existence of Dragon Ball was originally inspired by various well-known films/series that existed before Dragon Ball was made. And that's what causes the Dragon Ball series to be easily accepted by many people.
2. Has a Simple and Entertaining Storyline
Unlike some anime titles which have a complex storyline and make the audience have to think hard to take the meaning they want to convey in the storyline.
Dragon Ball has a very, very simple storyline, the main character's goal in the Dragon Ball series is actually only one, which is trying to break through to become the strongest in the universe. And it can be said that the plot of each chapter in Dragon ball never presents a complicated storyline, and is easily digested by many people.
In addition to a simple storyline, Dragon Ball also often features hilarious scenes and entertaining fan service. And that's what makes this series interesting, even if you watch it over and over again. As for the fan service scene, I can't mention it here, folks.
3. Presenting Stunning Battle Scenes
It is undeniable that the battle scenes in the Dragon Ball series can make the audience stunned and amazed. How come? Every battle in Dragon Ball, be it the TV series or the movie version, is very intense and epic, especially if we look at the battles at the end of the chapters of Namek Saga, Cell Saga, and Buu Saga.
Which is where in the three chapters Son Goku has to fight to the death in order to defeat the main enemy. And many of the battle scenes in the Dragon Ball series show massive damage, such as an area being destroyed (Piccolo Saga, Saiyan Saga, Andorid Saga, Tournament Of Power Saga), or a planet and universe exploding in an instant (Majin Buu Saga). , Revival of F Saga, Zamasu Saga).
The very epic battle scene has made Dragon Ball always liked by many people in almost 4 decades.
That's my introduction to my discussion of the reasons behind the popularity of Dragon Ball for nearly four decades. What do you think yourself? What causes this one series to last for decades??