Pollution in the city and how it kills slowly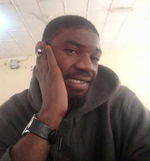 Dear readers, my apologies for not posting an article for a couple of days now. Schools have resumed and it has taken back the time we once had, leaving us with no choice but to conform to its schedules. And hope you are having a wonderful time.
Something stroke me yesterday, on passing one of the busiest towns within my city. The scene of it was much like what is obtainable in many big cities across the globe. Given that my country is developing one as classified on the socio-economic scale, perhaps its situation as it has to do with pollution is different. Different in a sense that it is worst compared to more developed economies. The air in this town have been messed up that breathing for the inhabitants of these foul odor is a way of life. What a sorry state.
The city is the melting point of all people. Be it job seekers or employers who see opportunities for creating lucrative businesses. The need to advance individual economic status has caused a huge influx of economic migrants from the rural areas to urban centers which are the cities. No doubt, a good number of individuals who made this economic journey aways from their villages achieve their aim. But, this is not without consequences to the cities. The consequences of pollution.
Developing nations, as well as developed nations, generate toxic pollution to society. While the pollution in the developed nations is majorly from industrial pollutants, developing nations' pollutions comes from very more interesting dimensions. For developing nations, pollutants are everywhere; talk about industrial, domestic, or individual.
Development in developing countries is at a much slower pace which does not commensurate with the population growth. That is, the rate at which the population grows is faster than the pace supporting facilities available to support living are developed. Take, for instance, housing; houses in the city are few and premium which are made available for those in the middle or high-income classes. In many developing economies, there are often poorer people than there are rich or middle-income people. The quest for an improved life causes the poor to leave rural centers where they live a quite stable life. On reaching the cities they find things ways different than they know but for the need of survival and to climb higher the economic ladder, they are willing to do anything even sleeping in odd places like under bridges, uncomplete homes, places of work, or business, in the streets and open places. The list is endless.
The consequences of this lifestyle in the city are; it has turned the towns in cities into slums. People defecate in drainages and the open. They generate tonnes of waste which fills the air with awful smells. Animals become sick and die of this human pollution of the environment. The city which was supposed to be an economic sanctuary then becomes toxic. Children are not left out as with the level of pollution diseases easily spreads when it breaks. Adults too fall sick. And the expensive medical care in the city is out of reach of this class of economic migrants. They surrender to fate as they slowly die of this pollution.
Pollution also happens in the well-developed countries' cities. but while these kinds of pollution are different from those in city slums across developing nations due to more efficient management of the population and even distribution of economic developments across the nation's city, it surfer heavy air pollution. These kinds of cities are highly industrialized. The industries generate waste and release toxic foams into the atmosphere which pollutes the air. Polluted air in these cities is responsible for many lungs related diseases and in worst cases, cancer.
Pollution whether in developing or developed nations are responsible for many life-threatening diseases which slowly kill us.