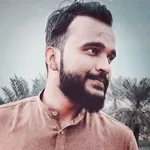 What is this thing?
Well expectation means to expect something, to anticipate something, to guess what will happen. Now talking about it I would also like to divide them in two parts:
Well I think it's quite clear from it's name that to expect something negative or something bad to happen or from a person.
Sometimes we become judgmental and stereotype someone which is truly a bad thing for community standards for morals of human. We judge a book my it's cover like we see someone and make an image of him/her in our minds. Look sometimes it is OK but not all time, you judged someone and he/she was as it is as judged. But imagine you judged someone negatively and made his image in your mind that he/she is a bad person, and he/she helped you in a situation where no one could have helped you. You are going to regret it.
You can not expect something negative from anyone until he/she show some behaviour that proves he/she is bad. You are not allowed to think that if someone is black then he can't be rich, he can't be good and vice versa for whites as humanity and community standards every human being has his rights to live his life without judgement. No one is allowed to think that if someone is poor then he'll back bite you or he will be a bad person in future. Some people just Se the costumes and assume that if someone is wearing old and dusted clothes then he will be the bad. Some people grow hatred against the people due to their appearances, come one man really? You really have to do that?
I will like to give another example as a boy loves a girl and she deny to listen him deny his love due to his appearance, It's okay that it's her own decision but to judge someone and expect something negative is not really good and same as a girl of poor or ugly appearance love a boy. I'm saying or trying to say that one should not be judgemental before knowing someone.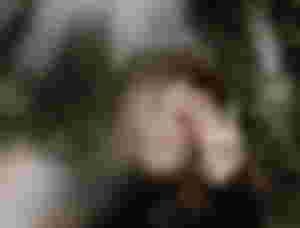 Aaah! the positive expectations!
As I said we should not keep negative expectations I'll also like to say we should not keep positive expectation. This is actually I was willing to write about most I'm the article.
To expect something from someone is going to make you cry as per my experience. Weather it is your lover, friend, best friend, colleague, boss or any human on the this planet.
Sometime you bring your expectation to high level for example yoy think if you love some one he/she love us same as you do or you expect from a friend that he will help you in your bad times or sometime you expect that your best friend will always be there for you in any situation or you think that your colleague will help you in your duty or your class fellow will help you in different studies or you expect that your boss is a good man he will not do anything bad for you, etc etc but all of sudden, what happens ? You realize at some point that it's not like that no one is there for you. Now you will regret that how good you expected someone will be but he or she is not.
Hey look dear everyone got their work, their worries, their own issues i.e everyone has his life and it's problem no one can always be there for you, you have to go on your own. You have to travel on your own path and others have their own paths.
I'll elaborate it more in this way, let's suppose you are a student and you expect 90% marks in exam and you get 89%, you won't be happy that much because your result was a bit lower from your expectations. And now suppose you expected nothing and believed that you'll get what you have written and you've given best in your and you are satisfied that you are going to pass the exam with good marks. You'll be happily accept 80% also. What happens next is you are going to be happy and mental peace.
It is same in case of friends, love etc if you expected 90 percent from them and they are 89% percent, it will spoil your relation as the otherone is not as you expected but if haven't scorched anything from anyone, you are not going to regret any issue any backbite or any betrayal. You will be happy on any betrayal.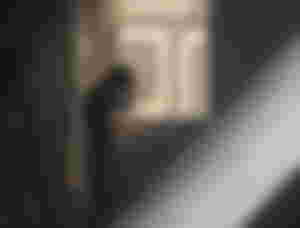 Now if you follow the rule as I also mentioned as title of this article "Expectations should be zero"
It is going to ease your life very much. It is going To Help you in every field of life. It is going to ease your burden I mean your mental burden.
What I do? I don't expect anything from anyone neither negative nor positive, I don't be judgmental to anyone. I am not saying that I am not judgmental at all but I rather to judge someone from his words and truth of his eyes, as eyes tells everything that weather someone is telling a lie or speaking truth.
Here I would like to tell everyone in our journey will be with us for sometime and one day he/she will change his/her path when there will be the need. So your problem is actually your problem not anyone else's. Journey should continue and should never stopped due to some fake people. We shouldn't be sad for the person who left you in your bad times or for his/her selfishness. Don't cry as I use to say to many people I'll conclude the article with my this quotation
"Feelings are not that cheap to waste on fake people or a person who don't deserve it, believe me! Feelings are very precious"
Zainy