"Cellphone Addiction: Breaking Free from Our Electronic Jailers"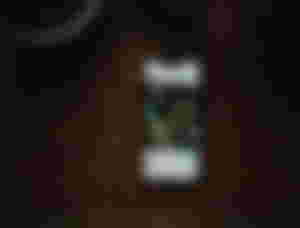 "We've become slaves to our phones, addicted to the constant stimulation and entertainment they provide. It's time to break free from this cycle and re-engage with the world around us." - Unknown
In today's society, it's not uncommon to see people walking around with their heads buried in their phones, barely noticing the world around them. We've become so reliant on our phones that it's easy to forget what life was like before them. We're constantly connected, but at the same time, we're becoming increasingly disconnected from the real world. It's no wonder that we call them "cellphones" – in many ways, they've become our electronic jailers.
One of the main reasons we're so dependent on our phones is their ability to keep us constantly entertained and engaged. Whether it's scrolling through social media feeds, playing games, or watching videos, our phones offer an endless stream of content to consume. We've become addicted to the instant gratification that comes from the likes, shares, and comments that flood our screens. We've also become accustomed to the constant stimulation that our phones provide, to the point where we struggle to focus on anything else.
Another reason we're so tied to our phones is their ability to keep us connected to the world around us. We can easily stay in touch with friends and family, keep up with the news, and access information about just about anything. Our phones have become our lifelines, keeping us connected to the outside world even when we're physically isolated.
However, this constant connection comes at a cost. We're losing the ability to connect with the people and places around us in meaningful ways. We're so focused on our screens that we're missing out on the real-life interactions that make life so rich and rewarding. We're also becoming increasingly detached from the natural world, losing touch with the beauty and wonder of the world around us.
One of the most insidious effects of our phone addiction is the impact it's having on our mental health. Studies have shown that excessive phone use is linked to depression, anxiety, and other mental health issues. The constant stimulation of our screens can make it difficult to relax and unwind, leading to feelings of stress and overwhelm. It can also make it harder to sleep, as the blue light emitted by our screens can disrupt our circadian rhythms.
Physical health is also affected by our phone addiction. We're spending more time sitting and less time moving, leading to a rise in sedentary lifestyles and associated health issues like obesity and diabetes. We're also more prone to accidents and injuries as we walk around with our heads buried in our screens, oblivious to the world around us.
Despite all of these negative effects, it can be incredibly difficult to break free from our phone addiction. For many of us, our phones have become an extension of ourselves – they're always with us, always on, always ready to provide us with the instant gratification we crave. Breaking free from this cycle requires a concerted effort to re-engage with the real world, to rediscover the joys of face-to-face interactions, and to find alternative ways to stay connected and informed.
One way to start this process is to set limits on our phone use. This might mean setting aside specific times of the day to check our phones, turning off notifications, or even taking a digital detox and disconnecting completely for a set period of time. It can also be helpful to find alternative ways to engage with the world around us, such as going for a walk in nature, joining a social club or sports team, or simply spending time with friends and family.
Another way to break free from our phone addiction is to be more mindful of how we use our phones. This might involve being more selective about the content we consume, focusing on sources that are meaningful and informative rather than just entertaining. It might also involve being more intentional about the time we spend on our phones, using them in ways that enhance our lives rather than detracting from them.
Thank You for precious time to read my article 💕
Sponsors of Zainab_Fatima