The risk to your hair when shampooing every day
Friday 8 July 2022
Although shampooing is part of the care and cleanliness of our hair, it doesn't mean we have to wash it every day. Anything in excess will lead to problems you don't want.
Basically, shampooing is an activity to clean the hair against the buildup of dirt, one of which is dust, dead skin cells, and sweat. The use of shampoos is super effective in getting rid of all this. Unfortunately, the natural oils that the scalp needs to be moisturized are also rinsed away.
If we wash our hair every day, this will cause the natural oils that are needed by the hair to be eroded. If this oil is removed, hair can become dry, not properly nourished, and prone to breakage. Although not always bad, but the impact of shampooing every day has consequences for your hair.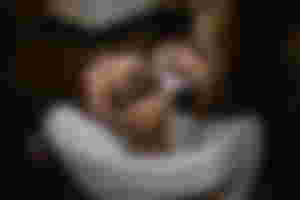 (Source image)
Too often shampooing can cause sebum production on the scalp layer to be drastically reduced. This oil is not distributed properly, so the hair shaft becomes drier. Well, the effect is that your hair becomes drier and more tangled, especially if you forget to use conditioner.
After dry and easy to tangle, the next effect you will experience is that your hair becomes more easily branched. Hair that is not properly lubricated will lose its flexibility. So when the hair shaft is not flexible, it will become brittle.
The function of hair oil on the scalp and hair is very useful. In addition to nourishing and moisturizing the hair, hair oil also gives a healthy shine to the hair shaft. Without oil on our scalp, hair will look duller.
Then shampooing too often will make the scalp more oily? Even though shampooing is actually to avoid oil, but there is a reason to answer this question. The brain is a machine that is smart in protecting its own body. When the scalp feels dry, the brain will send a signal to the body to produce more oil in areas that are less hydrated. As a result, the health of the hair on the scalp becomes even more oily and limp.
Dandruff does not appear as a result of an oily scalp. An irritated and dehydrated scalp can also experience dandruff. The most uncomfortable, usually dandruff due to irritation will be accompanied by itching. Usually this will be experienced by those with sensitive scalps. To keep the scalp healthy, it is recommended to shampoo every 2 days.
If you like to dye your hair or your hair is now colored with hair dye, don't wash it too often. Because the more often you wash your hair, the more it will fade. Shampoos are very effective at rinsing and removing the chemicals that make up the pigment in your hair shaft. As a result, hair fades faster. You should not wash your hair too often if your hair is colored. Leave a gap of about 3 days or every 4 days to wash your hair.
Those are some risks if you wash your hair too often. It looks trivial, but if you ignore it too much, it will cause hair damage without you knowing it.
Tips

Use hair vitamins if your hair is already damaged, it will reduce the damage to your hair.