Monday 13 June 2022
There is a village in the Dieng plateau which has very beautiful natural scenery and this village is also claimed to be the highest on the island of Java. The altitude reaches 2,260 meters above sea level, with this altitude, the air temperature in the morning reaches 10 ° - 15 °. At night it can be colder in the range of 3°-9°.
Because of its height, Sembungan village is a tourist attraction that is very often visited by tourists, both local and foreign tourists. In fact, if we take a glimpse of this Sembungan village, we will see like a beautiful painting. Many foreign tourists have admired Sembungan village since the first time they came to this village. Possibly, long before this village was known in advance.
Sembungan Tourism Village is the highest and the last village in the Dieng plateau. Its altitude reaches 2,260 meters above sea level and is the highest village on the island of Java. Sembungan village is located 7 km from the tourist center of the Dieng plateau, besides Sikunir Hill, tourist destinations in this area are Cebong Lake, Pakuwojo Mountain and Sikarim Waterfall. To reach this village is not difficult because the road access is good, besides that you can also enjoy the beautiful scenery and the air is also cool while on the way there. Plus a peaceful village atmosphere because in the middle there is a lake.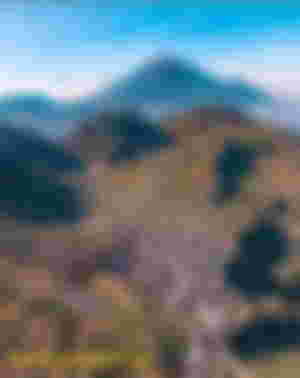 The residents in Sembungan village mostly work as farmers of fruit, vegetables and other plants. Life in this village is quite busy, because it is close to tourist attractions such as Sikunir Hill, Arjuna Temple and Cebong Lake. In addition to advancing in agriculture, the residents there are also very successful in managing the tourism objects that are there.
Some of the residents' houses are used as homestays or temporary residences. In addition, there is also a campground around Lake Sikunir.
In this village we can also see the beautiful scenery from the hills, lakes, to the mountains that surround the village. Some of the mountain views that can be seen are Mount Prau, Merbabu, Merapi, Sindoro, Telomoyo, Ungaran, and Lawu.
If you like to climb mountains, you can also rent the equipment that is there and can leave your vehicle at the residents' homes. No need to worry because your vehicle will be guaranteed to be safe and guarded by the residents there.
So if you want to visit this village you can also visit other tourist objects as I mentioned earlier.