Tuesday 28 June 2022
People who are easily offended may often misunderstand other people's intentions or maybe because they are too sensitive and often misunderstand other people. On the other hand, irritable people don't easily show when they're angry or upset with someone and would rather avoid it, and that's why they also prefer to be alone than social.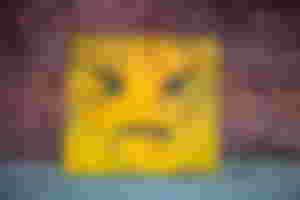 (Image)
People who are easily offended include having a poor IQ because they are unable to balance their attitudes, behavior, and thoughts. They do not have certain limits in their life. So he will easily take bad things from other people, such as words that make them feel bad. This includes being self-deprecating.
Sensitive people tend to prefer to be alone. Not because they are arrogant but because they are very vulnerable and fragile which makes it easy for them to misunderstand others. So it makes them tend to prefer to work alone. In fact, if they had to go out with other people, they would definitely be picky.
In contrast to people who are easily offended, they are not like most people who will face problems, they prefer to avoid the problem. Sensitive feelings make him think too much, so he thinks when facing a problem, it will make it bigger. On the other hand, they often think that the problem will solve itself.
Irritable people are very difficult to joke with, even when something is really funny they rarely laugh. They may interpret differently what other people are saying, so something funny can hurt them.
Sensitive people prefer to keep their emotions to themselves rather than letting them out. Thus, it is easy for them to hold grudges for a long time. They actually need to let go of feelings like that, because maybe what they have in mind is just a misunderstanding. This is also a response that they are less able to control stress.
There are many other signs of an irritable person, such as easily feel stressed, often make the same mistakes, do not know their own emotions, often misunderstand other people, likes to hold anger, or blame others for what they feel. Those are some signs of an irritable person, if you have these signs, maybe you need to be more open and get along with many people to make it easier to regulate emotions and understand other people.