This is based on my research about Cryptocurrency.
Cryptocurrency is a form of payment that can be exchanged online for goods and services. Many companies have issued their own currencies, often called tokens, and these can be traded specifically for the good or service that the company provides.
For me it is a digital or a virtual currency because we only see this online.. Still dont have a money crypto.. but it has a value.. So for me our 2nd money is Cryptocurrency.. But im not considered it because it has no
We can earn Crypto's by free.. Many company out there using a Token or Crypto..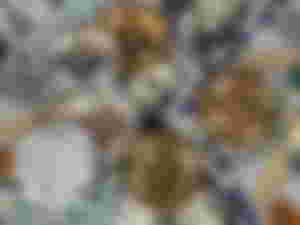 Yes.. Because it is democratised currency, and no one can control it..and that does not recognise sovereign borders and so requires no conversion taxation or limitations is good.
Yes.. Because it is democratised currency because hope and hype is not a strategy that we can lose the first one..
Cryptocurrencies have not been distributed like some type of universal basic income (UBI). To be sure, introducing a form of cryptocurrency could make for a brilliant UBI, but it would be guaranteed to be controlled by a central, sovereign state actor – so much for that idea.
Just a reminder to everyone that Cryptocurrency is not bad nor good.. Just invest what you can afford to lose..
Millions of people are using Cryptocurrency around the world except to the country that Cryptocurrency is banned like China.
It's a very effective way of transmitting money and you can do it anonymously and all that. A check is a way of transmitting money too.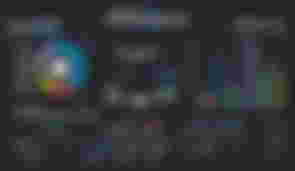 • You can earn free Crypto's in Noisecash and Readcash .. They are spreading BCH awareness.. I Love BCH!!
• Start Crypto Mining to Earn Bitcoin. You can mine Crypto's but beware to the Hype site.When I heard about Bitcoin for the first time, I immediately start building my own miners. The concept of earning cryptocurrency with a self-build mining rig felt liberating.
• Take Surveys to Earn Free Bitcoin.
• Airdrops , you can earn free token by airdrop in telegram, twitter and many more.
• Become Affiliate Marketer. Referring people to projects and exchanges was the first way we monetized our site. It's simple, you send a company users or clients and you get paid a reward. This can be a flat fee or a percentage.
• Trading. Bull or Bear market, good traders can always earn cryptocurrency. But be smart when you trade.
There are so many ways to earn free Crypto's.. You can search more about that..
TradeStation - Best Trading Platform.
Coinbase - Best Crypto Exchange.
eToro - Low Fees.
Kraken - Maker-Taker Fee Schedule.
Bittrex - Most Altcoins.
Gemini - Offers Gemini Dollar.
Robinhood - Best Mobile App.
CMC Markets: Best Overall Forex Broker and Best for Range of Offerings
London Capital Group (LCG): Best Forex Broker for Beginners
Saxo Capital Markets: Best Forex Broker for Advanced Traders
XTB Online Trading: Best Forex Broker for Low Costs
IG: Best Forex Broker for U.S. Traders
Pepperstone: Best Forex Broker for Trading Experience.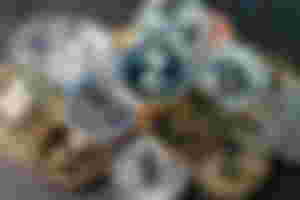 You can start little by little and be focus.
I believe in the saying that "Success usually comes to those who are too busy to be looking for it."
So dig more research more about Cryptocurrency because this Cryptos never teach us in school.. So we need a Self Study and self research if you really want to be a successful Investor or Trader in Cryptocurrency..
Thank you for reading! ❤️
Sponsors of YourHappiness