I thought of this topic because Valentine's day is near coming and I want to share some of love story when I was a teenager. I thought of this because of Ruffa and Jane as they also write thier untold love stories. As I was typing this I am listening to the song of Moira Dela Tore which is Tagpuan and I could not asked for more.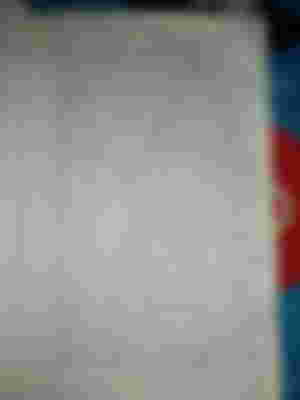 July 15,2011 4:30 PM
He is my life, my man and my everything. He is sweetie, Mr. L**** Bal***** Ca*******. Although he is not perfect but still I love him so much. He is one of the best man that I have met. He is sweet , he is kind , cute , gentleman , strong man and most of all "mama's boy". I don't know why I love him this way. He accept me. The real me and my past. He is willing to take my hand with him in the future. He loves my family.
But my friends? Not that neither. Sometimes we always talk about it because having a liberated friends makes his heart beat fast and worried. Sometimes when we are apart and I am with my friends and making some fun and other liberated doings. But I consult him first before I decided to go with my friends and ask for his permission and when he said no or don't ofcourse I wont do that because fight of cat and dog begins.
He is my life. I ever wanted him in the future. He is not perfect and I accept that fact. Nobody is perfect. My ideal man is a smart man. The way they talk , the way they can express their feelings through their words but sweetie is not to smart. He also failed to enter college because of financial problem. I don't break him up because of that reason and now I wholeheartedly accept his situation.
I can sacrifice my standards because I really love him so much. I miss you sweetie. Hope to see you soon. I miss you like crazy. The earth is rotating to the sun , but me? My world is rotating to you everyday. ", XDD
---
So yeah haha. This is a letter written by me 10 years ago. I was cleaning my drawer and I saw my journal way back then. I thought it was already lost because it been a long time since I didn't saw it but it was just hid from the back of our drawer. I know that this journal is all about my past experiences. I made this journal year 2011 after I graduated college and I started to write my different experience here or just simply a diary to ease my boredom during those times that I am jobless. When you are a reader of my article you will know those time. I opened my journal and found this letter. It was my letter to the first man who showed seriousness to me. He is not my first boyfriend but he is my first serious relationship. Since it is love of month and I already write the love story of my husband and I here. Now I will write how our love story started. I can't control not to smile while typing this because its kind of little puppy love and a jeje love story hahaha. So heres the start.
I first saw him on our youth organization on the church. He is just a typical member there and seriously I didn't noticed him because I am not into approaching people. I am in college that time and he was in High School. I knew it because of his uniform. The scenario is just normal until one day one member of the youth organization which is gay talked to me. He said that he has crush on that guy, he was reffering to L. I looked at him and think how come they had a crush on him , he is not even my type and he is not so appealing to me though I admit he is handsome, a bit. He is Zoren Legaspi looker alike. This gay want to get the number of the guy and since I am not interested to L, I said to that gay that I will be the one who get that number of his crush. I go to L and get his number without feeling anything and give it to the gay member of the youth organization. I thought that it will be the end but I am wrong.
After a week , I made a GM (group message). During those time I am a member of clan and I am always sending the message to all the contacts on my phone. So I made a GM without knowing that I saved his number with unnamed in my contacts and send him a message. He texted me "who you". That time we didn't know each other until I realized that it was him and how funny because the night that I texted a GM is his birthday. Its October 3, it also the birthday of my son and also the birthday of my other ex boyfriend who chatted me about the bitcoin thing that I posted in noise.cash
To be continued