Today is my husband's second intravetreal injection and yeah I already posted it on my noise.cash account but I will still write an article about this because why not coconut. I don't have any topics to be write as my mind is still anxious.
My day started at 4:30 AM when I set an alarm because I need to wake up my father and also prepared some coffee for him. After I prepared his coffee I went to our bedroom but I didn't able to sleep again until the alarm clock of my husband rang. We just drink our coffee and did not eat breakfast because theres no left over rice though there's a left over longanisa. We just decided to eat breakfast on our way but we didn't manage to make it as our arrived time to the hospital was very exact.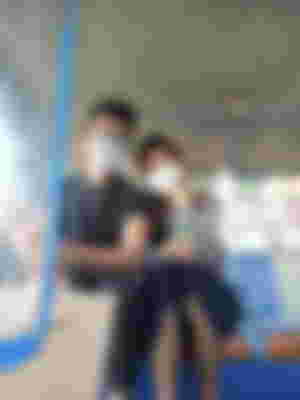 We reached the hospital by 9 AM. We entered the hospital without eating breakfast andy husband said it's okay for him to skip breakfast. The process of his injection was faster compared to the first one because the staff was in a hurry for the reason that the doctor has an operation that's why they let my husband to be injected first.
After his injection and check up , the doctor give him a set of laboratories again and we didn't expect it. The only money that we had earlier was the 20,000 pesos that I borrowed from my father. I paid the cashier 17,000 pesos for the injection and 1,300 for the doctors fee total of 18,300. We didn't buy a drops because my husband has remaining drops from his last purchase.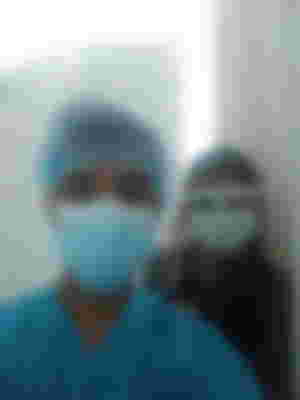 We went to the other building to ask for the price of chest ctscan because it is needed and two more set of laboratories but we need to look for the diagnostic center that the nurse reffered to us. It is near on the hospital but we need to ride a tricycle. Before we look for an eatery to eat our lunch , we went to the x-ray room to asked for the price of the chest ctscan and they said it cost 7,600 pesos. I have 11,000 pesos on my gcash and good thing I have Gcash Mastercard and I withdraw it so that my husband will have his chest ctscan.
We ate in an eatery infront of the hospital and waited at 1 PM because it's the schedule of the chest ctscan. While we are waiting , we are watching random videos of our son and yeah , our son keep us strong and fight. 1:30 PM , he finished the ctscan and we went to the diagnostic center wherein we will asked the two more laboratories. Upon asking , the amount of the test cost 2,000 pesos and then the results will take up to 3-5 days. It's almost 3 PM when we finished all and we ride on a jeepney on our way home.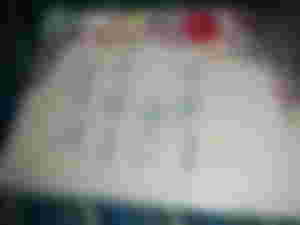 Before we ride on the tricycle I asked my husband to go on Pandayan bookstore because I will buy some clay for my son. Then after I choose some clay I saw the notebook section and decided to buy one because my old notebook is already full then as I look at the notebook , I saw this.
You didn't come this far to only come this far...
Then I smiled and also teary eyed because it feels like God wants to say that we need to look forward. I mean , is that coincidence? I believe not because I know God made that , me to go in Pandayan and saw this message. I bought this notebook holding it's message that I will look forward in life no matter what the challenge we are facing now. I even posted it on my Facebook account so that people somehow be inspired especially those who are with the same situation as ours. To keep the faith and be strong on all the challenges that life may bring.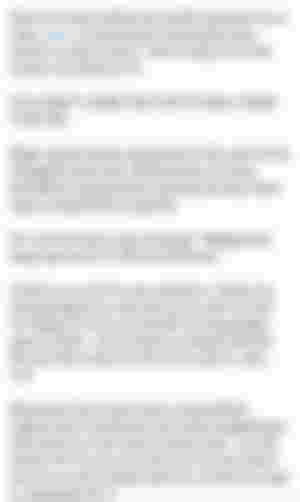 As I was typing this I am listening to Hillsong and here's the lyrics while I'm typing this..
You are my strength when I was weak.
You are the treasure that I will keep
You are my all.
And even if we experienced this challenges my heart is still in joy because I know God is with us all the time.
That's all. Thank you for reading.