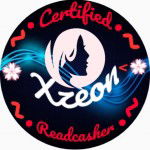 I was with my neighbors having a little chat when a couple of our men unexpectedly ran passing us. The way they ran, I notice that there's something wrong so I shouted at the first man drawing nearer and asked what's the hurry for. The man said there's a vehicular mishap close to our location in the middle of our area and an adjoining barangay. I further asked who's the driver and what vehicle however the man only answered about the location and they passed already. Around then my husband was at home. I immediately rushed to our home and told him about the mishap. He was having his late lunch at that point that he immediately left his plate and snatched his bolo and swiftly went out.
It seems like eternal hanging tight for the update. Countless questions in my mind need an answer until recollections returned to my mind...it still marks a tight grip in my heart every time I thought about those awful recollections.
Two valuable individuals in my life met an accident. The other one perished while in God's Grace the other one endured.
The first was my younger brother, our youngest. It was so nice to meet your kin after such countless long years of being away from them, right?
For the individuals who didn't have any acquaintance with me, I am an adopted daughter. An uncle adopted me and brought me to the city in Mindanao and I grew up away from my genuine family. I didn't have a clue about my family history until my adoptive parents told me after I did something inappropriate. At the point when we returned here to our old hometown. I had the chance to meet my youngest brother and our eldest. It felt good. Thinking there is somebody I can call "ADING", (younger brother or sister) and "MANONG" ( older brother).
Lamentably, this younger brother of mine was enticed to take cash from my stepmother's pocket. He fled and we never got an opportunity to see each other again for how many years.
Few years when I got married, he returned to our old neighborhood. I was happy he's back at last. My grandma was so harsh that my brother remained at our home all the more often. He was fond of my two children and played with them each opportunity he dropped by. I recalled that he hunted mushrooms and brought them home. Purchased some groceries sometimes. He even collected firewoods for us for cooking when he should be doing it for our grandmother.
Hardly any long periods of remaining here in our barrio, he figured out how to drive heavy vehicles with the assistance of his friends. He was employed as a dump truck driver of a small-time contractor in our barangay. I remembered that his pass time was on our house playing with his mobile phone and my kids.
In the year 2008, an uproarious alarm cruised by. On the national road that is visible above our locality, I could see groups of local people turned on the engines of their private vehicles and drove in one direction. I had no clue about the thing that was going on. I was about to go to attend a meeting around then. I arrived late and when I showed up at the gathering place, everyone's eyes were on me. I just thought that I just grabbed their attention for being late. I asked somebody next to me who was watching the main road what was going on. Then, at that point abruptly everyone looked at me with surprise. After that, they told me that it was my younger brother! The landfill truck he was driving fell into the side of the road. I felt cold and my feet started to shake. I ran back home without saying anything and spilled out my outcry.
Minutes after, my mother-in-law came and comforted me. Reminding me not to fall into my emotions particularly because I am pregnant. I forgot indeed, I was pregnant with my third child. Mother-in-law prompted me rather go to my grandma's home and assist her with setting up the arrival of the corpse. Words didn't sink into my head. The word corpse became an obscure word to me. I can't simply accept circumstances for what the word meant. I was nearly at my grandma's home when rushes of men conveying my sibling's body were drawing closer. The scene became slow motion suddenly. I can't stand consistently when it was before me. I just drooped close to the pathway until somebody held me up and consoled me once more. It took me few moments to feel good. I attempted to recapture my solidarity and kept on strolling to my objective destination.
At the point when I was there, saw his body lying cold, tears uncontrollably went falling once more. Everything I can do was grip his hands. He got a messed-up nose and a few wounds. According to the rescuers, he was plunged into the water for a long time because the spot he fell was a creek. He was gone. My adored brother was no more. This was the first occasion when I felt torment for a departed love ones.
The next misfortune occurred in the year 2016. One night in January, I can't pursue my sleep. I sent my older children to my mother-in-law's house early because it's the place where they sleep every night. Interestingly since I turned my music on with the end goal for me to rest. It took me few hours before at long last I slept.
A few moments later, I dreamed somebody is calling on my phone. I addressed it however nobody is answering on the other line. I was surprised why my mobile's ringtone didn't stop even though I answered it. At last, it halted. A few moments later again, my phone ringed once more. That was the moment I woke up. I saw my phone playing my call ringtone. It was my spouse's cousin-in-law. I was wondering why she called late around evening time. Then, at that point, she told me to set up my spouse's garments. It offered me an admonition hint in my mind because here in our place, when somebody told you to prepare garments for your loved ones, It implies that they met a mishap or something startling occurred.
Afterward, when the cousin came to get the garments I had arranged, I asked her what happened. She disclosed to me that my husband slipped (a simple word with another meaning I figured later)and should have been brought to the medical clinic. I felt relieved. I thought about the most noticeably terrible thing. I asked her to update me when she gets to the emergency clinic.
The next day, I went to this cousin's home. I was extremely anxious to know what had befallen my husband. At the point when I showed up at their home, another cousin saw me and mentioned to me what good luck my husband had. I was confounded by what he was talking about. Then, he was pointing to the eastward part of our barangay where a recently concrete road was done. Another lane wasn't still accomplished There were rice fields below. It appeared eroded. I looked at it with my brows met trying to figure what was needed to be seen but I can't. The distance was too far. Then the cousin proceeded maybe guessing my confounded thoughts. He said that the dump truck driven by my husband fell into the ricefield below. The unconcreted lane of the road gave way and the truck my husband is driving conveying 500 sacks of cement went down. I couldn't finish paying attention to the cousin's story and I left him hurrying towards the female cousin of my spouse who came to pick his garments in our house last evening. How could she? Why didn't she told me last night? I needed to know the real story with regards to his mishap.
The second I sat down I shot her heaps of inquiries. She disclosed to me the story the male cousin told me. What I missed and didn't know was that my husband fractured his right leg. His leg was trapped in the middle of the steering wheel when the truck flipped a couple of times. We're happy that his head wasn't harmed and no more other issues in his body. What fright me more was, what if he didn't survive? What if the truck had smashed him to death?! I thank God, he's alive.
The hospital in our municipality can't proceed with any operation since they weren't the upgraded kind of hospital. So my husband was referred to General Hospital in Baguio city. I realized he was in a most terrible condition. His thigh and legs were swollen and an x-ray showed a broken bone. According to the doctor, there might be a tendency for amputation which my husband disagreed with.
Today he's still working as a driver/operator under the same company. His foot wasn't amputated thank God but he walks uncomfortably unlike before the accident. However I am as yet stressed every time he embarks to work, whenever I heard of any vehicle accident, my heart leaps upon hearing it... Just like what I am talking at the first part of my article.

I saw the damaged mini dump truck when it passed by my area after they pulled it up with great difficulty. It looks like a trampled tent loaded at the back of the large vehicle carrying it. I felt the same cold feeling inside again after looking at the overly damaged truck. Sadly, the driver (victim)was a cousin of mine.😔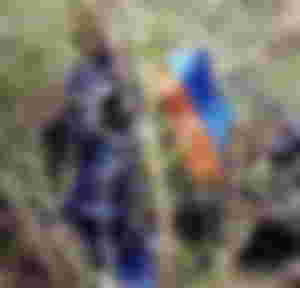 With this picture.No no one will stay alive. The truck fell 250 meters below. The driver was still alive when the local respondents reached him but were declared dead on arrival when they tried to bring him to the hospital.
Death doesn't choose its victim and the time he visits. We just need to be prepared for what fate awaits us but it doesn't mean we shouldn't take safety precautions while we live in this cruel world.
Nice rainy afternoon!
Thanks for reading...
08/21/21
>Xzeon<