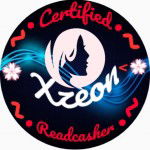 Every time you are in the midst of waves of problems, what do you do? What do you keep thinking?
When struggles come my way, I can't just avoid thinking why won't I just die?.
One time, as I read an acrostic article by Miss @Jane entitled I want to run away, my mind was stirred and realized I once thought and imagined of dying and living another life. It differs from just running away. I wanted to run away from the world permanently. I asked myself if I do, would my life be the same as my present situation if I live again another time? Would I be battling to find sideline jobs to help my husband support the needs of our family? or would my life be better instead? How many children would I have if ever? What would become of me when I will live another life. Those are senseless imaginative questions in my mind when I am stressed.
Indeed, in some cases, we considered senseless things and become strange when we are amidst challenges. I'm simply happy that I was consistently strong enough to battle it and keep myself rational regardless of the difficulties I experienced.
I came out to this topic when I learned that some people whom I know suffered from depression recently. One is a 13 yr. Old girl I once worked with. Whenever there was a lad, a teen at her age coming as our customer to order meals and snacks, we teased her and it would burst into laughter within the 4 corners of the kitchen we are working on afterward. When modular class started, her mom fetched the girl because according to the mom, working while studying will affect her daughter's studies in which I doubt because she is always satisfying her children and spent extravagantly on devices and gave them as a present to her 3 kids, that includes the girl.
Last Monday, the mother visited our workplace since they are close with one of my workmates and she was the one who referred her to my boss. That moment I learned that the once happy young girl suffered from schizophrenia- -(a serious mental issue that influences how an individual thinks, acts, communicates feelings, sees reality, and identifies with others.) she seems to live in a world that doesn't exist. The girl was once sweet to her half-brother but this time according to her mom she doesn't approve of it anymore. She confronts her brother and told him they are never related and even threat she'll stab him. She also hears whispering behind her back and always locked in her room alone and cries. I pity the young girl that was enjoying her life and now living in a world of her own.
Another situation is from a father who was suddenly acting weird. It was said that his son met a vehicular accident and he needs to pay 60 thousand in peso for the damage done where his son was more injured than the other driver. Since then, the father whom I found to be a religious one suddenly changed and acted strangely. One time, his fellow brothers and sisters in Christ under their religion held a supplication meeting to pray for him, he tried to run away. Whenever he saw their pastor, he hides that it seems he was afraid of something. So the fellow members need to grasp him to calm him down so they could be able to pray for him. When I met him yesterday morning, I'm glad he's okay.
Now, thinking of those individuals has led me to think of myself. I don't want to give my family inconveniences so I don't want to become like the people I mentioned. Even in the worst situations starting from my childhood wherein I wanted to give up and just die, I hold on to life. I keep thinking about my father before, I know he will become miserable if something happened to me. Now I thought of my family especially my children. Who would be the one to look and take care of them. I find many orphaned children that are effortlessly tormented in our community just because they have no mother or father to go up against the bullies. It's aggravating in the heart to find them silently crying in the corner because there's no one to comfort them.
Mostly, orphaned children act differently from normal kids because there are no parents that taught them to act normal that sometimes we mistook them to be naughty and hated them when in fact, they are merely seeking attention and love. I don't want to leave my children like that.No matter how mischievous they are, at least I am present by their side to correct them and teach them the right way of being a child. So as much as possible I keep my sanity intact.
How about you, did you ever think of crazy things even just for once? If you do, I suggest you keep tight and don't let your sanity break. Give yourself a little space and meditate. Seek help from friends, create a diary to vent out your emotions, and most importantly, pray. There's "Someone" up there who is always ready to listen to your prayer if you reach out to "Him".
Thanks for another time visiting my article.
11-17-21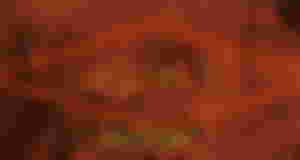 ~>Xzeon<~