A Smoker's Daughter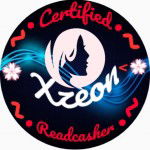 I am a daughter of a miner and a smoker.
The moment I had developed a better understanding of my surroundings, I had known my dad as one.  I always saw him slicing something similar to a chocolate bar with his iron knife, a knife that can't be seen in any department store. He would slice it finely near our window. Later, he will get his small thick plastic bag and let out a newspaper and would tear it nicely into rectangle shapes. The sound of the plastic sounds good to my ears. Its crushing sound seems like an ASMR (Autonomous Sensory Meridian Response) It was pleasant to listen to every time my dad opens and folds it back again. He will then roll the fine pieces in a rectangular-shaped newly torn newspaper. Next, he will lick the edge part of the rolled paper and then play it between his palms after slowly rubbing both with his big palms. I always watch him whenever he puffed the smoke out of his mouth for lighting because he made a soft popping sound. This activity goes on every day and I thought it was normal.
The Chocolate
As I grew older I observed my father would purchase blocks of "chocolate" in the department store before it runs out. Every time he arrived from work for how many months, it was the most important thing he would buy before going back to work next to their food supplies.
First Try
One time when I was alone, I was cleaning the house and tried to wipe the windows when I accidentally spilled his finely chopped tobacco in the window. My father used to leave it out for a few minutes sometimes to dry before rolling in his paper. I collected the scattered tobacco on the floor and placed it back in its original place however, it was the time I smelled its aroma. It smelled good to me. I kept smelling my hands and even approached the blocks still in their parchment wrapper and smelled it too. I read the words written in the wrapper. It has an "SSS" mark on it.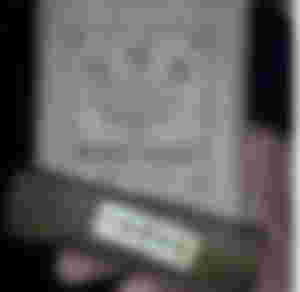 In the place where I grew up, they call it mascada. I realized that it was tobacco. Other people chew it instead of making it into a cigarette. I was enticed by its smell but good thing l never thought of placing the cigar in my mouth at that time however I'm curious what it tastes like. I pinched a small amount of the diced tobacco and tasted it. Eeeew, it tastes bitter🤣.
Additional years came next when we transferred to another residence. For your information, we had no permanent residence during my childhood. We leased one house after another. Fortunately, my parents found a vacant lot and acquired it at a low price for installment. The landlady was our neighbor and she was my mother's friend as well. My dad erected a modest house where we settled in. It wasn't grand because it was made of wood with a roof made of nipa ( coconut leaves) but for individuals like us without a place to reside permanently, it's more than a palace. At that moment I just realized my dad has skills in carpentry for he constructed it alone. He got his skills from being in penitentiary when he was allegedly arrested for having in possession of ammunition when he was still a bachelor.
Curiosity Strucked Again
So back to the topic, one day, dad ran out of tobacco so he sent me to buy a cigarette. One pack at that time was a lot cheaper than today's price. When he left home, I was alone for my mother went out for small business downtown. I saw the cigarette packet and a slightly torn silver paper inside. It was opened because dad smoked one stick before departing the house. I pulled one stick of the cigar and lighted it. I don't know how to smoke so I sucked the smoked with my mouth which made me cough.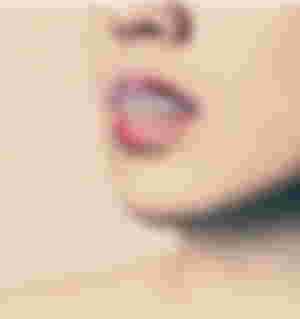 After another try, I learned to puff the smoke but I don't know how to release it out to my nose yet. The minty taste of the cigar seems glued to the inner part of my mouth which I felt uncomfortable yet pleasant to my taste. That time I thought, so, this is what cigarette tastes like. However, I never smoked again for the time being.
The Exposure
During 2nd year of high school, I was exposed to various kinds of students. From simple, nerds to gangsters. I knew their different ways but never become one of the worst. I learned how to smoke from the gangsters but I'm grateful it didn't take long and I wasn't addicted to it. It was just a mere experiment to me and I felt its no fun at all.I was more close to my geek friends than the bad ones. Though my academy was a private and religious one, they accept different enrollees provided they would follow the school's policy inside the school premises that's why they have gangsters inside the school.
The Comeback
I'm a city girl no more when we head back home to the province where we permanently lived until the present. During my 10th grade, there was a newcomer to our school. She's from a private school in town and a li'l bit boyish. Every break time she comes with us and felt comfortable with our company. We were ahead of her for two years. One time, she brought a cigarette with her and brought it out after we had our lunch. Our school was located on top of a mountain. We constantly find a good spot on the higher part of the mountain during midday. Any activity we will do will not be visible to our teachers and schoolmates. Again I had the taste of the cigar. The newcomer remarked where did I learn to smoke because I didn't know she was observing us but I just answered her with a shrug. It's not a good thing to brag about.
Last Taste of Nicotine
During my first pregnancy, I have an unexpected change of mood. I became tense. I craved the taste of cigarette.I can feel my mouth water simply by the thought of it. I was puffing one secretly in my grandmother's house when my husband caught me. We were not married at that time yet. He gave me an advise not to do it again that I may kill the baby in my womb or yet I will be causing abnormality to the fetus. I was grateful I heed to his advice. Instantly I tossed the cigarette away. That was the last time I stuck a cigarette between my lips.
This was my experience regarding cigarettes. I got the idea from miss @jeaneth's article.
Certainly smoking is hazardous to our health but as I read the article of foryoubtc09, I asked myself too,can we still say it's dangerous to smoke if we are breathing in polluted air every day?How 'bout you, do you have experience with this friend or a foe ?Kindly Drop me your insights below.
I appreciate your time reading guys. 💖
Lead image from:pixabay
Other photos attached from facebook and pixabay
04/05/22