Imitate The Diamond, Grow With The Pressure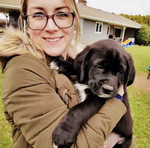 If I were to ask everyone here to choose between a diamond and a charcoal, I am sure everyone would choose a diamond. If I were to give an option to choose between a rich man and a poor man, I am sure everyone will want to choose the rich man. Why?
The answer isn't far fetched, nobody wants to live a life of stress but everyone enjoys a good life. How do you intend to acquire this luxurious life you've always craved for if you are afraid of going through stress? I still remember how my friends were always dodging surgery classes, to them it was tough, scary and wasn't interesting.  How would you make a good surgeon if you are scared of such classes? 
 Pressure Is what gives diamond its beautiful appearance and when once you are not willing to go under necessary pressure. You may not get the desired goal you have always wanted. For real, nobody likes stress.
Let's be realistic, diamond and charcoal are two forms of carbon but nobody wants anything to do with charcoal because of its low value. Same thing with humans if you are not valuable or yielding anything tangible, nobody will want to have anything to do with you.
How Do I Imitate The Diamond?
Be Fearless: Regardless of the heat and pressure diamond goes through, it remains stable without melting or vanishing so it could attain its finished beauty. When you go through life's stress rather than run away from it, face it squarely, what doesn't kill you will only make you stronger. You are born for greatness. Don't run away from your fears but face them squarely.
Be Rigid: Have you ever heard a story where the diamond while undergoing the heating process changed into a stone or any other gem! Of course not! Most of us, when we go through life hurdles we tend to be unstable, today you are a wailer, the next day you are just too moody. You are so confused and all you want is for everyone to notice your present condition. That is so wrong my dear, you need to be rigid and also know that all that you are going through is a step to greatness.
Be Consistent: This is the greatest of it all, rather than be hot today and cold the next minute, why can't you be hot the whole time. There is always a prize for consistency and it is a guaranteed success. If you are consistent about a particular goal and work towards it, not minding the pressure, you are bound to success. 
Conclusion
The diamond is a priceless gem because it was able to undergo pressure around it. What is your excuse for not becoming priceless? 
Go for what you want and have a memorable weekend.